A man who posted on Facebook footage of him attacking a pelican could face animal cruelty charges after the video went viral.
Hunter Hardesty posted the video on March 8. It shows him luring the federally protected brown pelican to the dock on Key West in Florida with what appears to be a small fish, the Miami Herald reported.
As the pelican draws near to the dock, Hardesty jumps into the water on top of the bird, with both going under the water's surface.
When they re-emerge, Hardesty is grasping the bird with two hands while there is the sound of laughter of people not in shot.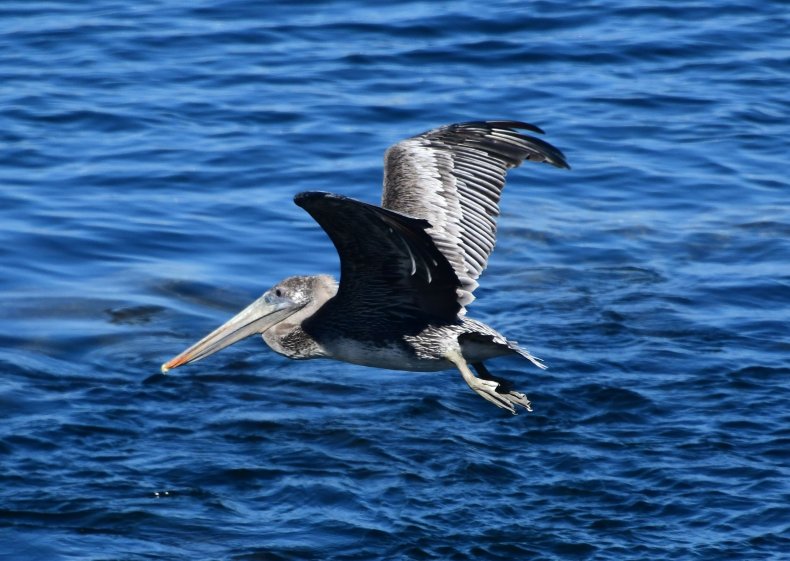 A woman, also off camera, is heard shouting: "If you don't get out of there right now I'm going to call security. You guys, knock this party off now."
After posting the video on Facebook, he wrote in a comment thread: "Next time ima eat him for dinner!! Wonder what they taste like," and posted the next day in referring to the huge response to the video: "The book blowin' up on a Friday!! Sheesh."
But many of the tens of thousands of people who viewed the video were not impressed, and police said they are investigating.
"You're an idiot, Florida fish and game has already been contacted. They will be in touch shortly you moron," posted Chris M. Capps, of Key Largo.
"I am a huge bird lover and advocate. I will legit get it my car. .come capture u like so and rip your head off," Deanna Graveline wrote.
However on Monday, Hardesty appeared to taunt his accusers, posting: "I'm so hungry I could eat a pelican!!!"
Monroe County sheriff, Rick Ramsey, said that he had contacted the Florida Fish and Wildlife Conservation Commission (FWC,) which will investigate the case.
He posted on Facebook that Hardesty "will be held accountable for this attack on wildlife."
"Thanks to everyone who provided help with the video, identification and where he lives," he said.
Under state law in Florida, it is illegal even to try to attract a pelican.
"The intentional feeding or the placement of food that attracts pelicans and modifies the natural behavior of the pelican so as to be detrimental to the survival or health of a local population is prohibited," the law states.
Officer Bobby Dube, a spokesman for the commission's Florida Keys division told The Baltimore Sun that authorities are looking at which charges to lay.
"We never want to harm wildlife, and that's what he was doing. He was enticing the pelican and then jumped on it."