Man Takes DNA Test, Learns He Has Different Father in Viral Post
A man revealed to Reddit that he took a DNA test with his brother, consequently learning he has a different father, which has garnered him a lot of online support.
The situation was recounted in the subreddit "TIFU," or "today I f***ed up." It was shared by u/jakobpinders on February 17, and has garnered over 13,000 upvotes since being posted.
The original poster (OP) revealed that he and his brother took a DNA test with 23andMe just for fun around Christmas. When they received their results, they realized they were half-siblings. The Redditor noted they have different features.
"Confusion aside, we had completely different paternal haplogroups," he added.
The OP said they never had a reason or clue to think the man who raised him wasn't his biological dad. After confronting his mother about the situation, which was greeted with denial at first and claims that the test had to be wrong, it ended with him learning that his real father wasn't the one who raised him.
The Redditor continued: "My real father was a drifter and an alcoholic who was raised in the foster system and who never knew his real family. He wanted me aborted when he found out my mother was pregnant with me. My mother described him as a deeply lost person but also as an extremely intelligent individual, but the foster system left him broken."
The Daily Mail reported that around one in 50 people don't know who their biological father is according to experts. The information was highlighted in a TV show, DNA Family Secrets. Around a million people in the UK have grown up without contact with their biological fathers as well.
The Daily Mail stated journalist Stacey Dooley explained on the show "that the boom in genetic tests has 'uncovered a startling statistic – about one in 50 people do not have the biological father they think they have."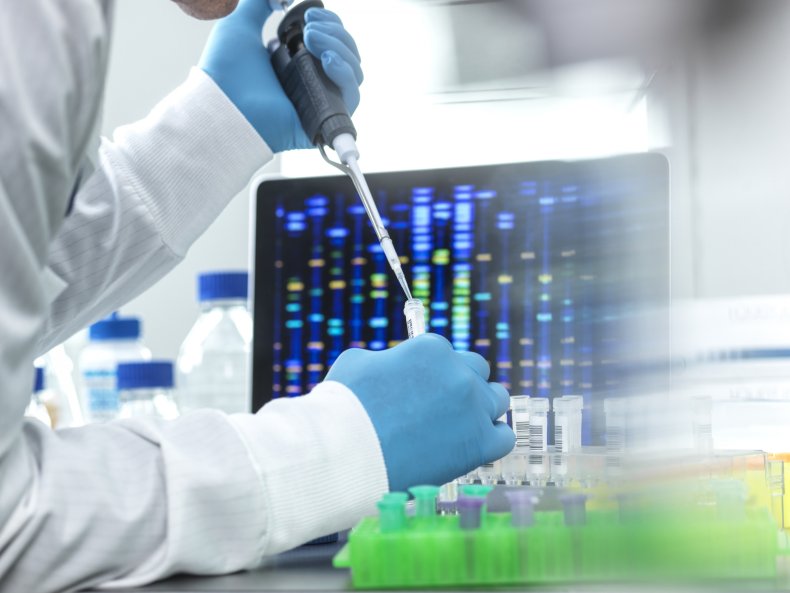 The OP said their mom tried to let the man have a bond with his son when he was a baby, but he "had very little urge to do so." But things didn't end there, and the OP added their biological dad "eventually threatened to kidnap me and drop me off somewhere."
The Redditor's father worked in the oil industry in Louisiana, becoming a carnival worker eventually. He died in 2008 from liver damage when the OP was 19. He also learned the state wanted him to identify his body, but his mom put a stop to that as he had given up parental rights when the OP was young.
The OP added: "So now I know who my real father is, but all I have is a name, a date of birth, and a date of death. And due to him not knowing any of his family from being raised in foster care, I have no idea if I have any living family on my biological father's side. This kind of saddens me because my entire life I have been very into my heritage and tracing family tree."
Almost 800 comments came rolling in for the OP, and people are overwhelmingly supportive of the poster's plight. One Redditor revealed they went through the same situation a few years ago.
"Felt like my world was completely shape-shifted," they added. "Then it suddenly made sense why I didn't look like my dad, and why I had always felt like a black sheep within my family." However, they revealed they respect their father who raised them more now.
Others brought up the fact that the OP's dad is the one who raised him. "Just because he's not your biological father doesn't mean he's not your real dad," a Redditor added. "Please don't think of him as lesser. He's the man who stepped up and helped raise you."
The OP commented back saying, "Oh I agree completely, if anything I actually respect him even more now."
Words of encouragement came pouring in, and some think there are ways for the OP to connect with their father's living relatives, including online groups and through 23andMe specifically.
"There are loads of kind people out there that work tirelessly and for free to try to reconnect people with their genetic families," a Redditor said. "I have had a family member make contact in this way."
One Redditor seemed skeptical about what the OP's mom had to say about the biological father in question. "I hate to be cynical, but since your mother was okay with possibly never telling you... Do you trust what she says about your bio dad at face value? Could anyone else corroborate that he indeed did threaten to kidnap you and whatnot?"
While one user weighed in on the OP's mother's long-kept secret. "Kinda messed up that your mom lied to you like that your entire life," they said.
Other kind words included, "You've always known who your real father is," and "Parenthood is so much more than DNA."
Newsweek reached out to u/jakobpinders for comment but did not hear back in time for publication.