Anti-White Attack Targeted 13-Year-Old Girl in New York City: 'This Is for You, White B---h!'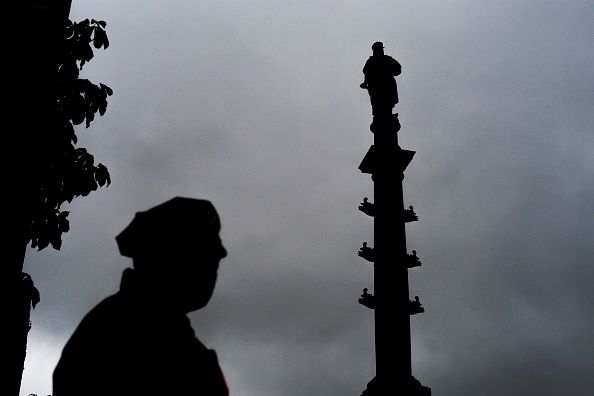 The New York City borough of Queens boasts one of the most ethnically diverse demographics on Earth, but that doesn't necessarily make it immune from bigotry. Police announced Wednesday that they are looking for what they described as a black male, "approximately 30-years-old, with a bald head," who allegedly threw some sort of liquid in the eyes of a 13-year-old girl Tuesday afternoon, and then made what they described as an "anti-white remark" to her.
"This is for you, white b---h!," the man allegedly said to the teenager.
The victim, who was returning from school, had just stepped off of a public bus in the Richmond Hill neighborhood of Queens. Police said they don't know what kind of liquid the man threw at the girl, but said she was treated at Jamaica Hospital and had been released.
The suspect in the potential hate crime is wanted for assault. He was still on the loose as of early Wednesday afternoon, and police were seeking help in finding him. They released a video of the man, clad in a black hoodie and jeans, walking down the street and looking over his shoulder. The NYPD is actively looking for tips on the man's whereabouts. It is unclear whether this is an isolated incident, or if the suspect has done this type of thing in the past.
Although this particular attack is being handled locally at the moment, anti-white hate crimes make up a small but not insignificant percentage of hate crimes on the national level. According to 2015 FBI hate crime statistics, which are the latest available, roughly 18% of crimes motivated by race, ethnicity or ancestry bias singled out white people specifically, a little less than double the number of crimes that targeted Latino or Hispanic people by comparison. Hate crimes targeting black or African American people made up more than 50% of the total.