Florida Dad Hurls Infant at Officers in Getaway Attempt After High-Speed Chase
A newly-released video shows a man who led police on a high-speed chase in Florida trying to avoid capture by tossing his 2-month-old baby at officers. A deputy managed to catch the infant, while the suspect momentarily escaped before being captured later.
The incident occurred on May 26 in Vero Beach, Fla., when Indian River County deputies tried to pull over a white Nissan Rogue for a traffic infraction of failing to maintain a lane. Rather than pulling over, the driver of the vehicle sped off.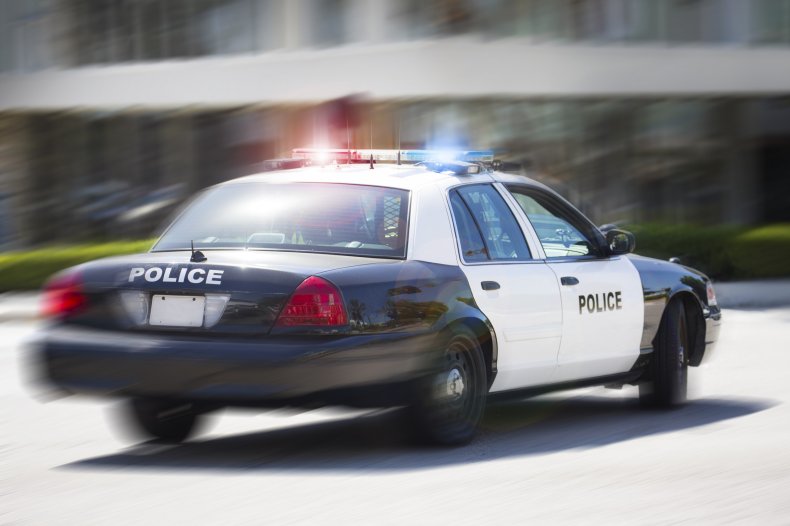 The suspect, identified as 32-year-old John Henry James III, kept driving toward the nearby community of Gifford, despite multiple attempts by police to get him to pull over. The case report described that multiple deputies made pursuit of James, and a helicopter assisted with tracking his location.
Over the course of the chase, James drove through a yard and collided into the driver side of an unmarked police vehicle. The report indicated "[t]his is the same vehicle that initially tried to stop the suspect."
"Stop sticks were deployed and were successful," the report also said.
James drove his SUV to an apartment complex and "bailed from the vehicle, holding a small child by its arm." The 2-month-old child was later identified as James' son, and police confirmed he had been in the vehicle with James during the entire chase "while he drove in a reckless manner to avoid apprehension."
James reportedly took off running after exiting his Nissan Rogue and deputies gave chase. In a "further attempt to elude law enforcement, the suspect turned and threw his child" at a deputy "with no regard for the child's safety."
The deputy caught the infant. A spokesperson from the sheriff's office confirmed with Newsweek that the child was not hurt.
The Indian River County Sheriff's Office posted a video of the incident on its official Twitter account today.
Following the toss, James fled on foot through trees and between buildings before he was captured. He was then taken to a local hospital to have cuts to his face treated. James also complained of not being able to breathe due to having asthma.
Despite saying he was experiencing asthma-related issues, James resisted arrest, according to police. The report read: "We placed the suspect onto the gurney, and he kept unbuckling the restraints. During the course of this, the suspect kicked me while I was holding down his upper body." Eventually, deputies placed a hobble on his feet, and "[d]ue to the suspect being so unruly, he was given a sedative by EMS before transport to the hospital."
Once at the hospital, an officer observed the smell of alcohol on the suspect's breath, according the arrest report. James was charged with two counts of battery on a law enforcement officer; two counts of aggravated child abuse; aggravated battery on a law enforcement officer with a deadly weapon; felony flee and elude; resisting arrest with violence; reckless driving; and he was given a citation for failure to drive within a single lane.
"You can't throw a baby at us and expect us to treat you with kid gloves," Indian River County Sheriff Eric Flowers said in a statement.
James was medically cleared from the hospital on June 1 and is currently being held without bond, according to NBC local affiliate WFLA-TV. The infant was not hurt.