Man Is Treated in First Case of Google Glass Addiction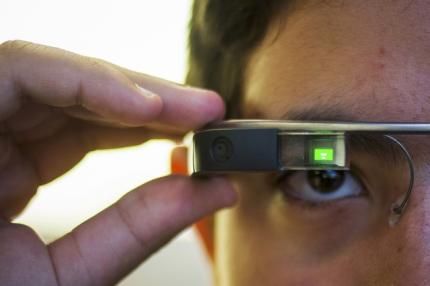 Doctors have treated the first reported case of "Internet addiction disorder" brought on by excessive use of Google Glass.
In September 2013, a 31-year-old man was checked into the U.S. Navy's Substance Abuse program for alcohol addiction treatment. The program requires patients to abstain from alcohol, drugs and cigarettes for 35 days and takes away electronic devices at the door. In this case, they confiscated his Google Glass. Doctors quickly noticed that the man would frequently and involuntarily lift his right hand and tap his temple area, a motion usually necessary to activate the display of Google Glass.
He was "going through withdrawal from his Google Glass," Dr. Andrew Doan, head of addictions and resilience research at the Navy's Substance Abuse and Recovery Program and co-author of the recently released paper on the patient, told The Guardian. "[The patient] said the Google Glass withdrawal was greater than the alcohol withdrawal he was experiencing."
After checking into the program, he exhibited classic symptoms of withdrawal: frustration, irritability, aggression and cravings. His addiction also left him with short-term memory problems.
The Navy serviceman wore the device 18 hours a day and took it off only to sleep and bathe. He originally purchased Google Glass in order to improve his performance at work, which is making inventories of convoy vehicles for the Navy. But after owning the glasses for two months, the device crept into his sleeping hours as well: He experienced dreams as if viewed through the Google Glass display.
Internet addiction is commonly linked with cellphones, laptops and personal computers. This is the first reported case involving Google Glass.
Though it is a growing problem, Internet addiction does not appear in the Diagnostic and Statistical Manual of Mental Disorders, a book of standard criteria for the classification of mental disorders. Instead, it is included in the appendix as a disorder that requires further study. While some psychiatrists believe it can be a primary problem, others maintain that it is merely a symptom of other psychological issues.
After 35 days, the patient reported an improvement in his mood and short-term memory, and was no longer making involuntary movements. Upon his release, the patient was referred to a 12-step alcohol abuse program.