Man Buys Grenades on the Dark Web, Gets Sentenced to Life in Prison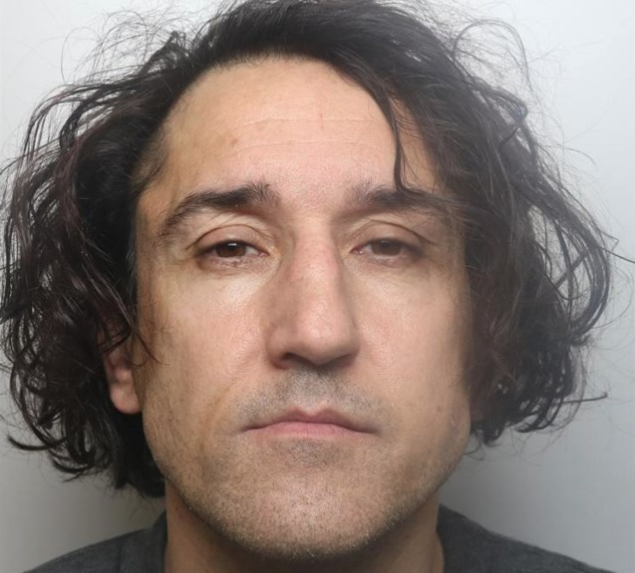 A man who purchased three grenades from the dark web has been sentenced to life following an investigation aided by U.S. federal law enforcement.
On the dark web, he was known under the pseudonym "cocaineking247." In the real-world, 47-year-old Paul Christian Stellato was a career criminal with 36 convictions for 171 offenses.
In late November 2016, Stellato contacted a vendor on the now-defunct dark web marketplace AlphaBay to inquire if hand grenades could be sent to an address in the U.K. Attempting to reduce suspicions, he told the seller: "I blagged someone to get it delivered as they don't know what it is. No matter what, these are not for terrorism affairs, domestic protection only".
He was arrested on December 14, 2016 after the delivery—already under law enforcement's watchful eye—was made, addressed to the name "Richard Stewart." The grenades cost Stellato a total of $370.48, a sum he paid in bitcoins, British cyberpolice said in a release on Thursday.
Officers from the National Crime Agency, often dubbed the "British FBI," found Stellato had used his mobile phone to search for "AlphaBay market forum" and "darknet site police selling info". There was also evidence that he had searched for anonymous browser apps, the NCA said.
It turned out the dark web vendor was an undercover FBI agent, a court heard today.
"It's terrifying to think what he could have done with three grenades," said NCA commander David Norris. "Stellato…is a very dangerous man as his long criminal record shows. We worked tirelessly with our partners—including the FBI—to keep these weapons away from him."
Before his arrest, Stellato sent an image of an explosive to a friend. "If I add shrapnel will it do a hole in a house?" he asked. Perhaps unsurprisingly, cocaineking247 also sold drugs, police added.
A search of his property led officers to a vehicle that contained $7,000 worth of cannabis. "Fingerprints on the drugs packaging as well as text messages that indicated he was involved in the supply of drugs," said detective inspector Adam Pendlebury of Northamptonshire Police.
British police later charged Stellato with eight counts of possession of class A and B narcotics, and one count of supplying class B. He originally denied the charges but changed his plea at the last minute.
On the dark web case, he was convicted of attempting to possess ammunition with intent to endanger life in December last year, but sentencing was adjourned until the conclusion of his drugs trial. Today, Stellato was jailed for life with a minimum of seven years, the NCA said.
AlphaBay was one of the largest dark web marketplaces. It was closed as part of a huge law enforcement operation in July 2017 alongside another covert website, Hansa.
According to the FBI, AlphaBay had more than 250,000 listings for illegal drugs and toxic chemicals at the time of its takedown. The suspected Alphabay creator—Alexandre Cazes—was arrested by Thai authorities in the same month. He allegedly took his life while in custody.