Man Tries to Open Plane Door in Mid-Air After Suffering a Panic Attack, is Stopped by Fellow Passengers
A man in the midst of a panic attack attempted to force open the door of a plane mid-flight until he was stopped by fellow passengers—including the brother of boxing heavyweight Dillian Whyte.
The incident took place aboard a British Airways flight traveling from Heathrow airport in London to the capital of Saudi Arabia, Riyadh.
"It was like something out of a movie," Whyte told The Guardian.
According to reports, the passenger attempted to get out of the aircraft by pulling the lever on a door at the rear of the plane roughly an hour before it was due to land.
Passenger Ian McNally saw what was going on and attempted to step in. He was soon joined by an air steward and other passengers—including Dean Whyte, who was flying to Saudi Arabia to watch his brother in a fight on December 7.
"When I got there he was shouting 'I want to get out' in broken English," Whyte told The Guardian. "I managed to grab him and was preparing to slam him hard if necessary but myself and the steward could see he wasn't quite right in the head so I held him and tried to calm him down. Eventually it worked."
Air stewards (including one carrying handcuffs) joined the commotion and after a few minutes, were able to help settle the passenger down enough to return to his seat.
"Our cabin crew cared for a customer who suffered from a panic attack during the flight," a British Airways spokesperson told Newsweek. "We are sorry for any concern this caused our customers."
British Airways has said that it is not possible for a plane door to opened midflight. Dr. David Birch, senior lecturer in aerospace engineering at Surrey University in the U.K., previously told the BBC this is because aircraft doors are designed to lock into place through the force created by the higher pressure cabin and lower pressure atmosphere outside the plane at altitude.
"The likelihood of a door being ripped open by a human being is very low," Dennis Tajer, a pilot with American Airlines, told Forbes in 2017. "Airplanes are designed for that not to happen."
However, there are also precautions in case someone is able—through some fantastic feat of strength or technical malfunction—to open a plane door.
"It is also an airworthiness requirement [in U.S. law] that the aircraft must be able to fly and land safely with an open door, and that if opened in flight, the door must not become a hazard to the passengers or the aircraft," said Birch.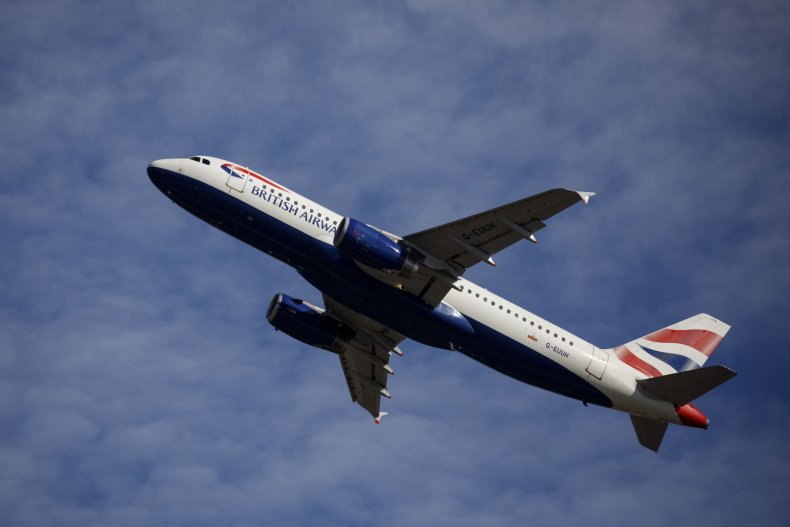 This article has been updated to include comment from British Airways.