Man Tries to Rape Woman Shopping Inside Florida Walmart—Police
A 28-year-old man has been arrested in Miami after the alleged sexual assault of a woman in a Walmart along Northwest 79th Street.
According to the arrest form, Bredan Harvey approached the woman from behind while she was shopping in the store and pulled up her dress to touch her back.
Police say that when she turned around to confront her aggressor, he pushed her to the ground, ripping off her clothes and trying to touch her below the waist.
The alleged assault occurred in the aisles of Walmart and was witnessed by at least two people who say they intervened to remove Harvey from the alleged victim.
Harvey was arrested on Sunday night, according to Miami-Dade County officers. The man, who was revealed to be already on probation, appeared in bond court on Monday.
He was ordered to have no contact with the alleged victim and to stay away from the Walmart store where the alleged assault occurred. The judge set Harvey's bond at $50,000.
Unfortunately, this is not the first time a woman has been the victim of an apparent sexual assault in Walmart.
In February this year, two women were allegedly assaulted in two separate incidents by the same man while shopping in the Washington Square Plaza Walmart in Stafford, Virginia.
In November 2021, Tulsa police received reports of a sexual assault in a Walmart parking lot in east Tulsa, Oklahoma. A man was arrested one month later.
In July 2021, a 63-year-old man allegedly attacked an 11-year-old girl in the aisles of the Walmart in South Main Street, Youngsville, Louisiana. The man was arrested and charged with second-degree kidnapping and taking indecent liberties with a child.
"The safety of our associates and customers is among our top priorities," said Walmart in an official statement released in the aftermath of the case.
"We're very disturbed to see something like this in our store and are grateful to those who intervened to stop the alleged attack and detain this man until police arrived. All other questions should be sent to local law enforcement."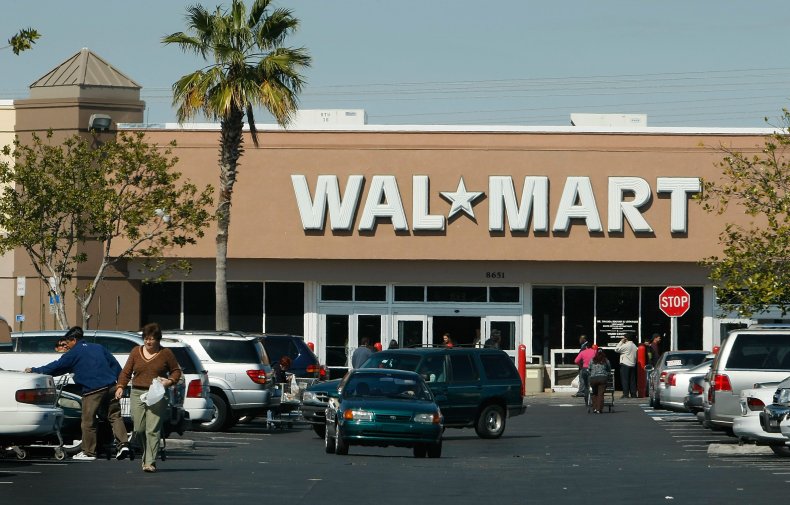 According to the Rape, Abuse & Incest National Network (RAINN), the country's largest anti-sexual assault nonprofit organization, a woman is sexually assaulted every 68 seconds in the U.S.
Statistics from the National Sexual Violence Resource Center shows that one in five women have experienced an attempted rape or rape in their lifetime.
The data are even grimmer for girls, with one in four saying they have experienced attempted rape or rape between the age of 11 and 17.
The data is similar for boys, with one in four having experienced attempted rape or rape between the age of 11 and 17.
According to RAINN, the majority of sexual assault victims are under 30.
It's hard to collect accurate statistics on rape, as the crime often goes unreported. The latest data available from the FBI shows that in 2019 there were an estimated 139,815 rapes reported to law enforcement across the U.S.
The total was 2.7 percent lower than the year before, but overall 10.8 percent higher than in 2015.