Man Tries to Steal Infant From Babysitter on Busy Walkway: Witnesses
A man allegedly tried to kidnap an infant from their babysitter while they were walking along a busy trail on Thursday, according to witnesses.
The man—identified as 31-year-old Declarence McGhee—allegedly approached a woman, who was babysitting the infant, along Atlanta's Beltline near Ponce de Leon Avenue at about 11 a.m., local television news station WGCL-TV reported.
McGhee then began shouting at her before he tried to snatch the baby's stroller away from her. The two fought over the stroller for some time before bystanders jumped in to help protect the baby, the news station reported.
The woman was eventually able to take control of the stroller, while the bystanders, security guards and an off-duty police officer held McGhee down until police arrived to the scene, according to WGCL.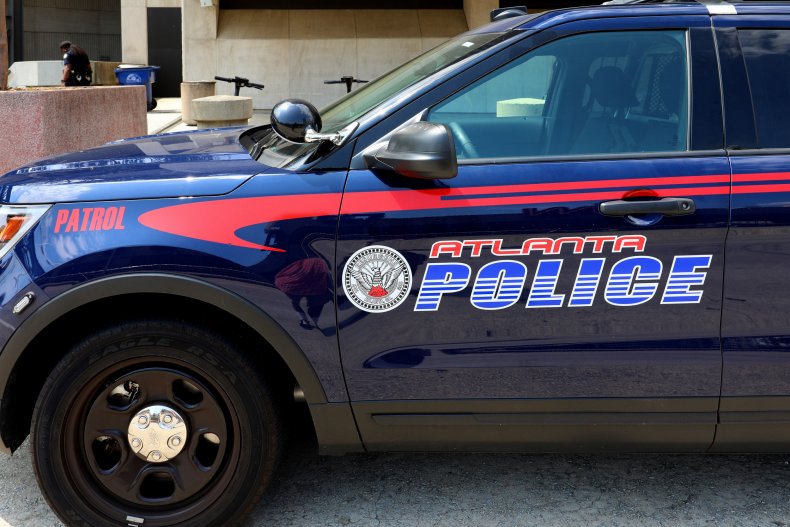 One witness, Arthur Harden, was working on landscaping nearby. He said he heard the woman, who has not been identified, screaming. He noted that he "couldn't believe" that this could happen "in the broad daylight."
"Some bikers were coming up the sidewalk and intervened—ran them away from her," he told the news station. "They came to the rescue for her. There are Good Samaritans out there."
The attempted abduction left some families reconsidering safety measures along the walkway.
One father, noting his son "loves to run around and just go up and down the stairs," called the attack "eye-opening," adding, "We probably should keep them a little closer."
McGhee has been charged with attempted kidnapping and simple battery. He is being held in Fulton County Jail, and nobody was injured during the incident.
The woman and child have not been publicly identified by police. A motive for the attack has also not been released, and it remained unknown if McGhee had any relationship to the child or their family.
The Beltline is a walkway and light transit rail located in downtown Atlanta. The attempted kidnapping occurred on a popular stretch near a brewery, the station reported.
Though kidnapping remains rare, it does happen from time-to-time. From 2010 to 2017, an average of less than 350 children were kidnapped, though family-related abductions remain more common, according to Reuters.
In March, a 5-year-old girl was believed to have just been kidnapped when the car she was in crashed into a pond during a police chase in Jacksonville, Florida. She was later found at the bottom of the pond. Police believed the woman driving the car and the 5-year-old were known to each other.
Late last year in Atlanta, a 3-year-old girl was abducted by her father, who did not have custody of her, without consent in November. She was safely returned home to her family just days before Christmas.
Newsweek reached out to the Atlanta Police Department for comment.