Man Trying to 'Run' Across Atlantic Ocean in Homemade Vessel Rescued by Coast Guard
A man who was bound and determined to traverse the Atlantic Ocean in a theoretically seaworthy homemade flotation device was rescued by the U.S. Coast Guard on Saturday after his third attempt to make the journey failed.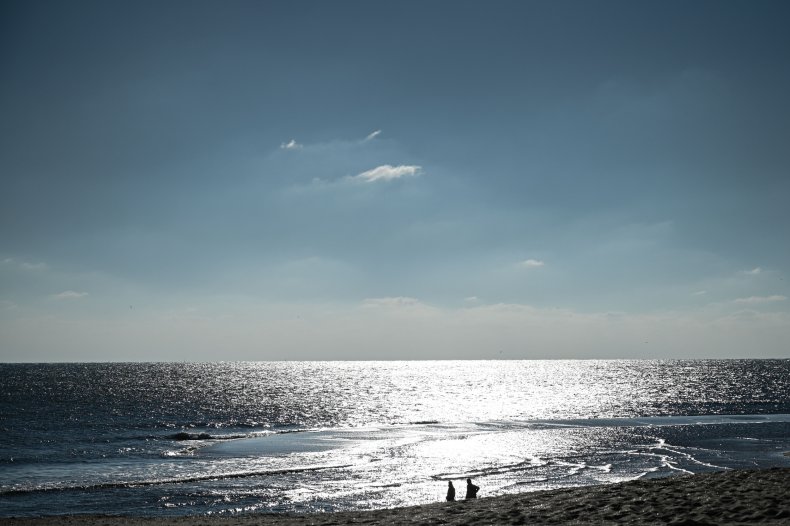 That morning, the Flagler County Sheriff's Office (FCSO) in Bunnell, Florida, received a call from "concerned citizens" about a vessel that had washed ashore overnight. Based on three photos the sheriff's office shared on Facebook, the vessel is visually comparable to a human-sized hamster wheel; it resembles a metal cage sandwiched by buoys arranged in a circular pattern.
The occupant, who was reportedly a man by the name of Reza Baluchi, told FCSO deputies that he had set out from the city of St. Augustine on Friday with the intention of "running" from Florida to New York in the vessel, according to the post. However, he said that he "came across some complications" that forced him to return to shore shortly after he had taken to sea, the post stated.
Those complications involved the theft of Baluchi's "safety and navigation equipment," tools that he said were necessary for life at sea, according to The South Florida Sun-Sentinel. In addition, he encountered bad weather, the Sentinel reported.
While some commenters on the FCSO Facebook post praised Baluchi's perseverance, others characterized his stated goal as "crazy" or worse.
"Let the man live his life! He has a goal and trying to accomplish it. Better than most folks!" one fan wrote.
"Pretty neat, this is something he apparently is determined to do. Frankly it's just good to see someone try to do something and think for themselves," another opined.
"That is crazy. Could you imagine being in the open ocean in that thing? On calm days it would be hard enough in the swells, but on stormy days? I guess it would float, but who knows where you'd end up?" a naysayer countered.
Contacted by the FCSO, the Coast Guard "arrived on scene to take over the case," according to the post. By now, the agency is intimately familiar with Baluchi and his mission; representatives were deployed to rescue the Iranian immigrant when he tried to "run" to Bermuda on separate occasions in 2014 and 2016, according to CNN.
While Baluchi claims to have both covered thousands of miles on foot in his career, his reason for continually pulling the stunt is apparently philanthropic rather than athletic in nature. "I was born to run around the world-to 195 countries-in my bubble promoting peace," his Twitter bio reads.
"My goal is to not only raise money for homeless people, [but also] raise money for the Coast Guard, raise money for the police department, raise money for the fire department. They are in public service, they do it for safety and they help other people," he told the local news outlet FOX 35 News.
Newsweek reached out to runwithreza.org, Baluchi's website, for comment, but did not immediately receive a response.