Man Turned Away from San Antonio Night Spot Shoots 8 People, Shouted 'Don't You Know Who I Am? I'm a UFC Fighter'
Police in Texas are hunting for a man who injured eight people when he opened fire after being denied entry into a night spot.
The man was with a group of people trying to get into Rebar in northern San Antonio around midnight on Friday. The group had gone to the venue after spending time at a bar across the street, San Antonio Police Chief William McManus told reporters early Saturday.
"They were not allowed to go in because they were inebriated. One of the males made a statement that 'don't you know who I am? I'm a U.F.C. fighter from California.'"
He then walked back to his car across the street, from which he pulled out a "long rifle," McManus said.
The suspect then opened fire into the parking lot at the venue, located in the 8100 block on Broadway, and injured eight people—five women and three men, aged between 23 and 41. The gunman fled the scene in the vehicle.
"They are all in stable condition," McManus said, adding that of those injured six of took themselves to hospital. Two people were grazed and did not accept treatment.
"The most serious was someone who was hit in the back," McManus added and police are looking at surveillance footage to track down the gunman. When contacted by Newsweek for further comment, San Antonio police said in a statement: "The investigation is active and at this time no arrests have been made."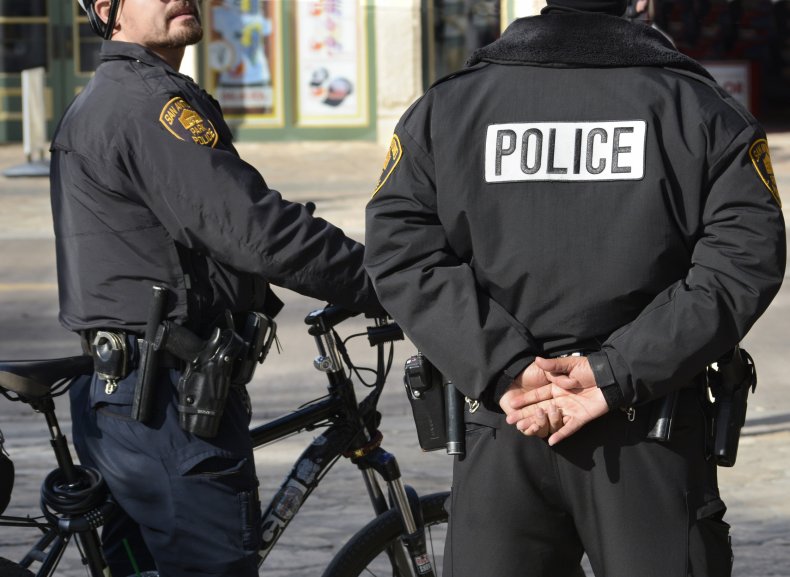 Despite the coronavirus lockdown, last month saw the most mass shootings in a single month, according to data from the Gun Violence Archive, which tracks gun incidents from media reports.
The nonprofit reported that there were 59 mass shootings in May, which was the highest monthly total since it started collecting data in 2013.
The GVA defines a mass shooting as an incident in which four or more people are shot, excluding the gunman. Last year, a shooting outside a Walmart in El Paso left 22 people dead.
In Atlanta, Georgia, an investigation is underway after a man who was shot by police during a traffic stop, later died during surgery, according to WSBTV.
According to a preliminary report by the Georgia Bureau of Investigation (GBI), officers tried to arrest 27-year-old Rayshard Brooks who was asleep in his car in a drive-thru at an outlet of the fast food chain Wendy's.
The GBI said Brooks resisted, and was tased and during the ensuing struggle he was shot. "Witnesses report that during the struggle the male subject grabbed and was in possession of the Taser," the GBI said in a statement. Footage of people gathering at the scene in peaceful protest over the incident has been shared on social media.
This story has been updated to include a statement to Newsweek from San Antonio police.