A Man in U.K. Spent a Fortune on a Lamborghini and Totaled It in 20 Minutes
An unnamed man in England crashed his new Lamborghini just 20 minutes after buying it—and you thought you were having a rough day. The incident, which was reported on Twitterby the West Yorkshire Police, showed photos of the new car in ruins on Wednesday.
The crash, which tore up the back end of the luxury car, didn't seem to be the driver's fault. Apparently, the car pulled over to the outside lane of the road due to a mechanical failure, the BBC reported. After the Lamborghini stopped, a van rammed into the new car.
Even the police said they were devastated for the new car owner. Though they didn't reveal too much about the situation, the police's tweet used the hashtag "#icouldhavecried." We'd probably cry, too, if our new car, estimated to cost between £150,000 and £250,000 ($168,500.25 $280,833.75) and was totaled in less than a half-hour, let alone any time frame.
Some Twitter users took an issue with the wording of the police tweet. "M1 Ossett today - It's only a car! But on this occasion a 20-minute old brand new Lamborghini that stopped due mechanical failure in lane 3 them hit from behind by an innocent motorist," it read. Not many netizens thought the motorist was "innocent," though since they hit another car.
"Failing to stop before hitting something clearly in the road isn't 'innocent,'" wrote @pompeycyclist. "Unless the innocent motorist stopped and was shunted into the Lamborghini by a guilty motorist, he wasn't innocent," @AndyCDrums echoed.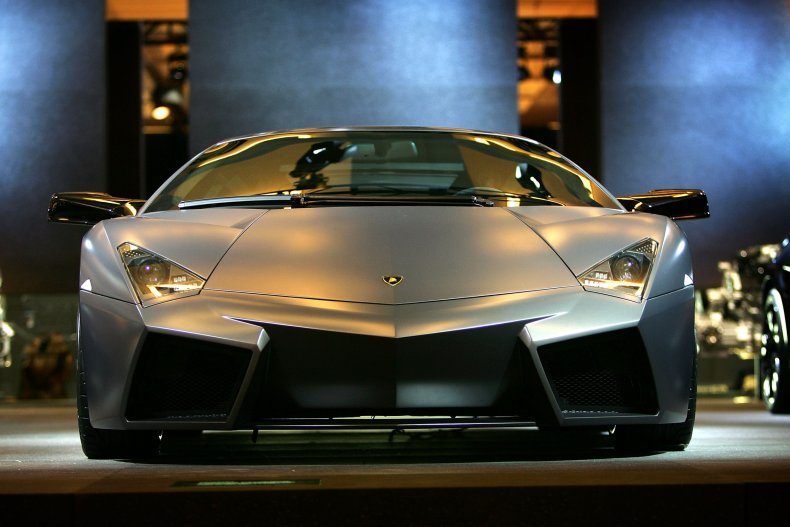 Others left ruthless comments about the fate of the notoriously fast car. "Glad it's been written off. Another unnecessarily fast car taken off our roads," @IsSaddleThereIs noted.
Twitter users didn't identify with the user's comment and claimed it was spoken from jealousy. But the commenter negated that, too. "Yes, I'll always regret not spending my hard-earned money on a car capable of going on excess of 200mph only to be caught in queues behind other drivers and to be rear-ended by tailgating drivers. I've clearly not 'lived!'" It seems safe to say @IsSaddleThereIs won't be Lamborghini's next customer.
Another series of comments from users, questioned what could have been the cause of the mechanical issue. Some assumed the wheels may have locked, which gave the driver behind the Lamborghini no option but to hit the car.
No matter what the reasoning was, car enthusiasts everywhere are cringing at the unfortunate turn of events on the driver's otherwise celebratory day.