Man Unable To Leave Canada After National Postal Service Loses Passport
A Canadian man is unable to leave the country after the nation's primary postal carrier, Canada Post, allegedly ended up dropping off his passport with the wrong person.
Fibin Joseph had moved to Halifax, Nova Scotia, from India in 2019 to attend college. He had been planning on traveling back to his home country in January 2022 to visit friends and family.
The trip had originally been booked for 2020, but had to be delayed due to the COVID-19 pandemic.
In anticipation of the trip, Joseph had mailed his Indian passport to the Canadian capital, Ottawa, to get it stamped with a temporary resident visa, allowing him to travel back and forth between the two countries.
Joseph - who paid extra to have his passport tracked - saw that the document had been delivered and then safely left Ottawa. Tracking information eventually said that it had arrived back home, but when Joseph checked his mailbox, the passport was nowhere to be found.
"I started to panic because it was my passport," Joseph told CBC News in an interview. "If it was any other document, it's not that important. A passport is the main identity of any person. To lose it in a foreign country? It's the nightmare of any immigrant."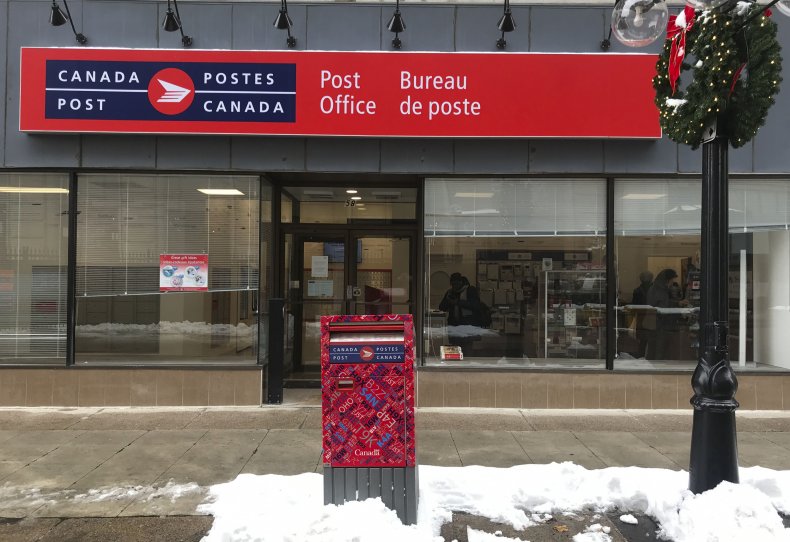 Tracking information stated that not only had Canada Post dropped the passport off without collecting Joseph's signature, the carrier had also sent it to the wrong town.
This caused Joseph to eventually go door-to-door looking for his passport, but he was unable to locate it.
If the document does not turn up, Joseph will have to go through a number of steps to secure a new passport. This includes canceling his old passport, getting a letter from Canada Post confirming they lost it, then applying to the Indian government for a new one.
Additionally, Joseph would need to pay $600 CAD, and once he received it, he would once again have to send it to Ottawa to get a visa.
However, he was adamant that he would not use Canada Post to send any documents through the mail again. "I won't send it through Canada Post again. I'll send it through Purolator, FedEx, or any other shipping. I don't trust Canada Post anymore," Joseph said.
Beyond this, the total time that it would take to complete this process would likely be eight weeks - meaning Joseph would miss his trip home. This also likely means that he would end up losing the $2,000 CAD he spent on plane tickets.
Joseph works as a cook at Swiss Chalet, one of Canada's signature fast-food restaurants, according to the CBC. The mishap has forced him to take time off of work, causing him to lose out on valuable paychecks.
As Canada's national postal carrier, Canada Post is responsible for a large share of the country's supply chain. The company delivered 389 million parcels in 2020, according to Statista.
"Our teams searched exhaustively to locate the envelope, and our customer service and local operations kept in contact with the customer," Canada Post said in a statement. "Unfortunately, we cannot confirm the envelope's whereabouts at this time."