Man Uses AK-47 to Carjack Woman in Houston During Tropical Storm Imelda
Houston police have arrested a man they say carjacked a woman outside of a pool hall Friday morning as Tropical Storm Imelda continued pelting the city and region.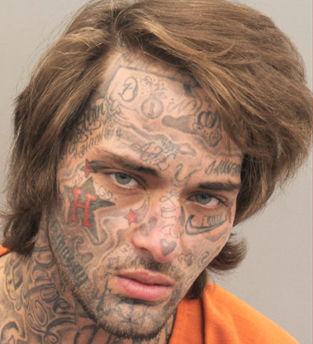 Grayson Vanrheen was charged with aggravated robbery with a deadly weapon and evading police after he used an AK-47 to force a woman into her own vehicle in Houston, Texas, on Sept. 20, 2019.
Photo courtesy of Houston Police Department
Police say that Grayson Vanrheen, 27, brandished an AK-47 when he approached a woman around 2:30 a.m. and ordered her inside her vehicle. After driving a few blocks from the bar in Southwest Houston, police noticed the car had expired registration, according to the Houston Chronicle.
The report states that police began following them, and attempted to pull them over. That's when a chase began that reached speeds of 110 mph.
Vanrheen took off northbound on Beltway 8—one of the city's loops—before venturing into a neighborhood and eventually major roadways through town. Authorities said the man ran several stop signs and red lights, and that he nearly crashed into several vehicles.
The chase lasted about 10 minutes, and near the end of the pursuit, the man placed the gun on the woman's lap and told her to not touch it, she told police.
Vanrheen turned east onto Westheimer—a major road in Houston—and crashed into a median. He got out of the car and fled on foot into a nearby parking garage of an apartment complex.
Vanrheen, who is a member of the Bloods gang, is being held without bond in Harris County. Police found a RMC Draco AK-47 style pistol that had a round in the chamber and was loaded with a large magazine, according to the report. He is charged with aggravated robbery with a deadly weapon and evading arrest.
He has served time in prison for evading police.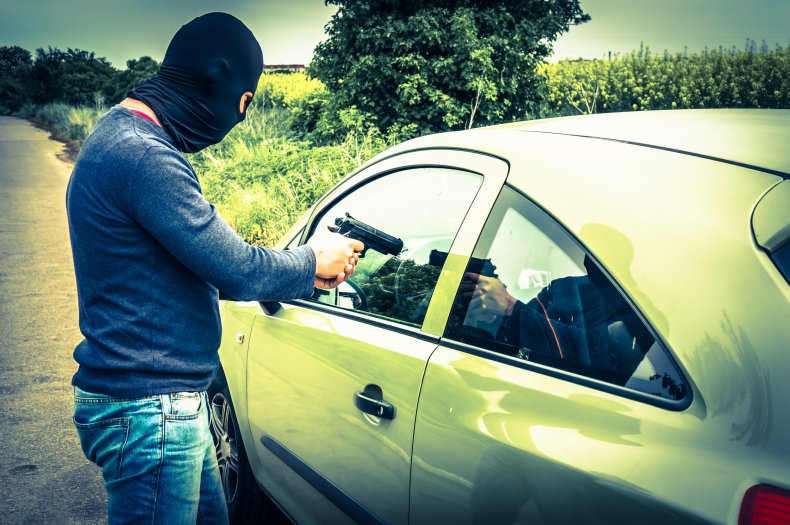 The woman who was kidnapped in the process told authorities that she went to the pool hall late Thursday to meet her cousin, who was supposedly going to give her some gas money so she could take her children to school the next day. That's when Vanrheen allegedly approached her as he was wearing a bandana to cover his face and do-rag on his head while holding the firearm.
The woman said she followed orders and got into her vehicle because she felt that was her only safe option.
As this was happening, the remnants of the powerful Imelda storm continued dumping massive amounts of rain all over Houston and to the east toward Louisiana.
Imedla was the fifth-wettest tropical cyclone to hit the U.S. mainland in history. No. 1 on the list is Hurricane Harvey, which battered and flooded Houston just two years earlier.