Man Uses Giant Snake Wrapped Around His Head as Face Mask on Public Transportation
This guy's snake-patterned face covering was a bit too realistic.
The Manchester Evening News shared an image of a man who got especially creative with his use of PPE while on public transportation. On Monday, a man aboard a bus in Salford, riding the Swinton to Manchester service, had a snake wrapped around his face.
One passenger told the publication that it was "definitely entertaining" seeing the man appear to use the snake as PPE. "He had it wrapped around his face like a mask getting on the bus," they revealed. "At first I thought he had a really funky mask on, then he let it crawl around the hand rails."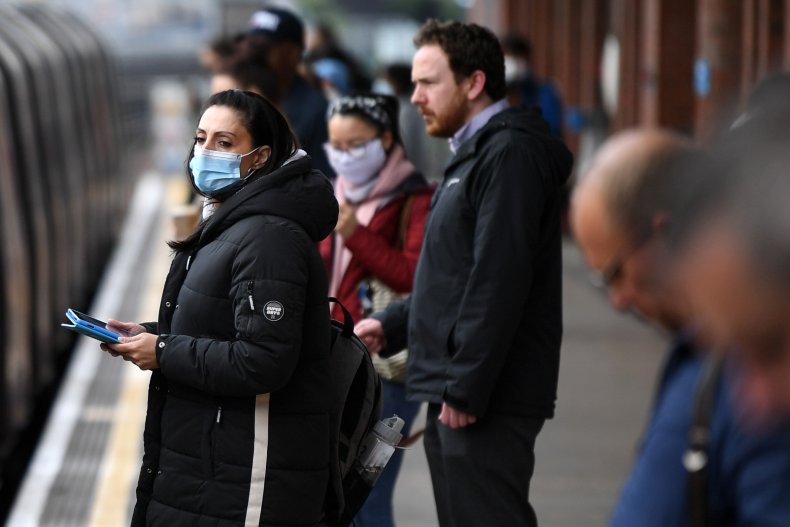 "No one was really bothered on the bus but a man behind took a video. It was definitely entertaining," the passenger added.
Photos obtained by The Daily Mail showed that the man was not wearing a face covering underneath the snake. At one point, the snake uncoiled itself from the man's face and clung onto the bus's handrail.
Although the snake did cover his mouth and nose at one point, it's unlikely that this kind of covering will help curb the spread of the coronavirus.
A spokesperson for Stagecoach in Manchester told The Manchester Evening News in a statement: "The safety of our customers and employees is our absolute priority. We are shocked at these reports and are taking them very seriously."
"We expect all of our customers to comply with the government's rules on wearing a suitable face covering on public transport," the spokesperson continued. "A full internal investigation is underway, which includes checking the CCTV on the bus and interviewing the driver."
Additionally, "Government guidance clearly states that this needn't be a surgical mask, and that passengers can make their own or wear something suitable, such as a scarf or bandana," Stagecoach's spokesperson shared with The Daily Mail. "While there is a small degree of interpretation that can be applied to this, we do not believe it extends to the use of snakeskin - especially when still attached to the snake."
According to the Center for Disease Control and Prevention, one of the most effective ways to curb the spread of the coronavirus is to wear a mask that covers your mouth and nose. It is recommended that you wear one "in public settings around people who don't live in your household and when you can't stay 6 feet away from others."
So it's probably not the best idea to use a snake to protect you from Covid-19.