Man Uses Teddy Bear to Save Gunshot Victim's Life
An emergency room nurse who was on the scene for the shooting of a man in Chicago's Humboldt Park used an unlikely tool to stop the victim's bleeding: a teddy bear.
WLS reported that a man was shot in the face on Saturday while driving on the 3800 block of Grand Avenue in Humboldt Park.
The man, a construction worker, was in the car with his wife and their three year old daughter. They were on the way to a birthday party when two shots were fired from a handgun. One bullet ended up striking the man in the bridge of the nose between his eyes, reports said.
When emergency room nurse Ivan Escobar heard the victim's wife screaming, he immediately rushed over to see what he could do. He saw the man bleeding from his face and knew that he had to do something. Unfortunately, he didn't have any of the tools that he'd normally have on the job.
The nurse, who works at Saint Anthony Hospital in Lawndale, quickly scanned the scene and found something that would work to stanch the flow of blood: a stuffed animal on the front seat.
"I see the guy is bleeding, so I grab the teddy bear that was there and I placed it on his forehead to help stop the bleeding," he told WLS.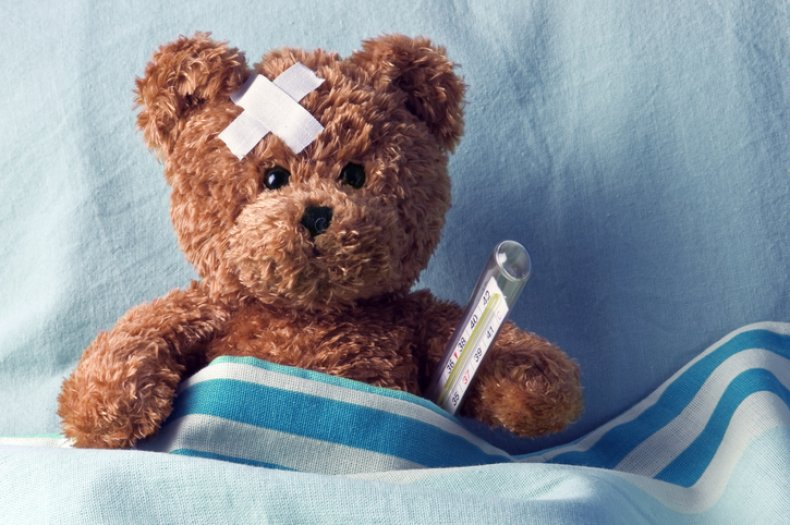 Escobar stayed with the man until paramedics arrived. Despite being shot between the eyes, the man was still conscious and able to answer questions and move his arms and legs, according to the Chicago Tribune.
"I was like, wow, this guy, it's like there's nothing wrong with him except the bullet in his head," Escobar told the paper.
The man was taken to Mount Sinai hospital and stabilized. Doctors decided not to remove the bullet lodged in the bridge of his nose at the time.
Escobar said he has not seen the man since the day of the shooting, but hopes he gets a chance to meet him again after he fully recovers.
Police have not yet identified a suspect in the shooting. Eyewitnesses saw the gunman jump into the back seat of a car and speed away, and say that he was apparently aiming at two people across the street when he accidentally hit the victim's car.
According to the Chicago Sun-Times, gun violence in the city is at a four year low, but there were still 1,633 shootings and 382 murders from the beginning of 2019 to September 30. Officers also seized 1,000 illegal guns last month, with a target of 10,000 guns off the street by the end of the year.
"This gun violence has got to stop," the victim's wife told the Tribune. "We hear about it all the time on the news in Chicago, kids getting shot. ... It was our turn. We were lucky."