Man Viewing Child Pornography Mistakes Computer Virus for Real FBI Warning, Immediately Turns Himself Into Police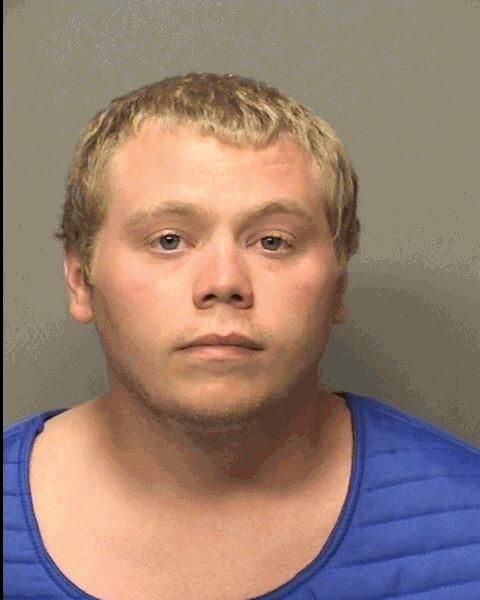 An Indiana man who viewed and possessed child pornography has surrendered to police after falling for a false FBI advert on his phone.
Joseph Hanvey, 22, was trying to download child pornography at 2 a.m. on Wednesday morning when his phone suddenly stalled with a message saying he was under surveillance by the FBI. The phone then shut down and Hanvey was unable to restart the device.
In a panic, Hanvey drove around Valparaiso, Indiana, in the early hours of the morning looking for a police officer. According to The Times of Northwest Indiana, Hanvey drove for two hours before eventually finding a station.
He admitted on the spot to watching and saving child pornography on his phone. He was charged with one count of possession of child pornography. Police said the "FBI" warning was almost certainly nothing more than a scam that demands people input credit card details to unlock the device.
While scammers did lead to Hanvey turning himself in, the internet has been enduring a worrying rise in so-called "sextortion." Scammers falsely claim to have webcam recordings of victims watching pornography in order to demand bitcoin payment.
The culprits—who threaten to release the non-existent footage to the victims' close contacts if money is not received—have already made around $125,000 from the scheme, according to security researcher SecGuru, who is monitoring the bitcoin addresses used by the scammers. "Victims continue to pay, do not do this, it is a scam!" SecGuru tweeted on Monday.
Experts are warning anyone who receives such threats to ignore them.
SecGuru told Newsweek that 77 payments had been confirmed so far but it was estimated that there could be "hundreds of thousands" of email recipients. The latest emails are being sent from genuine Outlook.com email accounts and are "almost unblockable," SecGuru explained.
The blackmail email contains a reference to the victim's real password in the subject line, which analysts suggest were stolen from a previous data breach. Cyber experts who have searched HaveIBeenPwned—a website that checks for hijacked credentials—found targeted addresses were all previously compromised. A botnet is likely now spewing out spam emails in bulk.
"I find it very shocking that this form of scam is effective," SecGuru told Newsweek. "I feel sorry for the victims." In some cases, the sextortion culprits are demanding thousands of dollars. Based on screenshots posted on social media, the emails appear to follow the same template.