Man Wakes up From 12 Year Coma to Tears of Joy From Elderly Mother Who Cared for Him Every Day
A man in China has woken up from a 12 year coma with his elderly mother at his bedside crying tears of joy. Footage shows Wang Shubao, who was left a quadriplegic after a car crash in 2006 at the age of 36, living with his now 75-year-old mother Wei Mingying at their home in Shouguang, in China's Shandong province. He is seen smiling at her and holding her hand.
"I am just overjoyed. I hope he will make a full recovery," she told reporters, according to Jining News. "I will never give up on him." Wang woke up to see his mother at his bedside crying tears of joy.
She had spent every day of the last 12 years at her son's bedside, caring for him, spending her life savings and ending up in debt in the process. At some points she was so poor she could not afford to feed herself—and at one time this lasted for a month.
Wei told reporters about how her daily routine involved bathing and feeding Wang via a stomach tube, giving him a massage and repositioning him to prevent bedsores. Wang's father had died when he was young, meaning Wei was his only caretaker.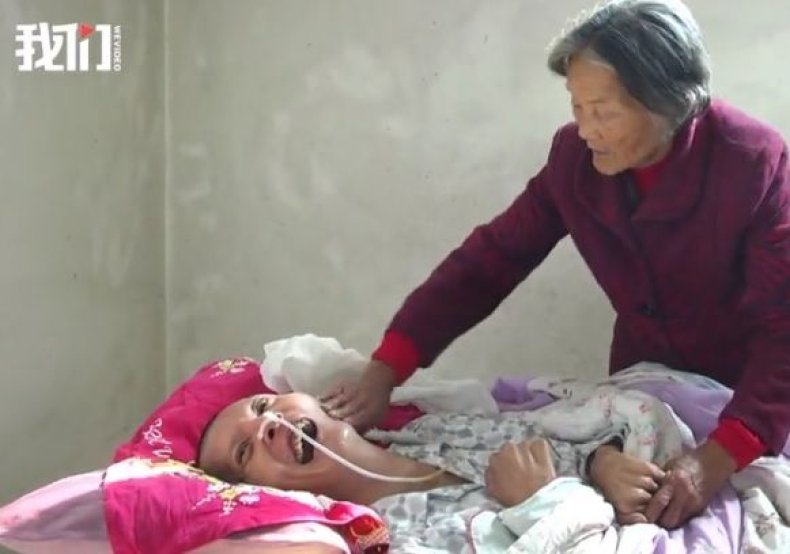 She said that about a month ago, she noticed he was smiling at her—indicating he had regained consciousness. At the moment, he is still unable to move or speak but he is able to respond to Wei by smiling. He can also gesticulate and laugh at his favourite TV programs.
"I hope he can call me 'mum' again one day," she said.
A coma is where a person is in a state of unconsciousness. They are unresponsive and cannot be woken. Often it is the result of a brain injury, but can also be the result of alcohol poisoning or a brain infection, for example. Sometimes doctors will place a person in a coma on purpose so they have a better chance of recovery from another medical problem.
Normally comas last for a few weeks. Over this time the person will gradually regain consciousness. However, it can last for years. Recovery will depend on a range of factors—especially if the cause was brain injury.
The record for the longest coma ever belongs to Edwarda O'Bara, who died in November 2012, having spent 42 years in a coma. O'Bara, from Florida, fell into a diabetic coma at the age of 16 after contracting pneumonia and never regained consciousness.