An Indian man who had been declared dead and placed in a morgue freezer on Friday was discovered alive by his family the following day.
Srikesh Kumar, 45, was in critical condition after he was hit by a motorcycle in Moradabad, the Agence France-Presse reported. Upon arrival at a private medical facility, he was declared dead and transported to a government hospital.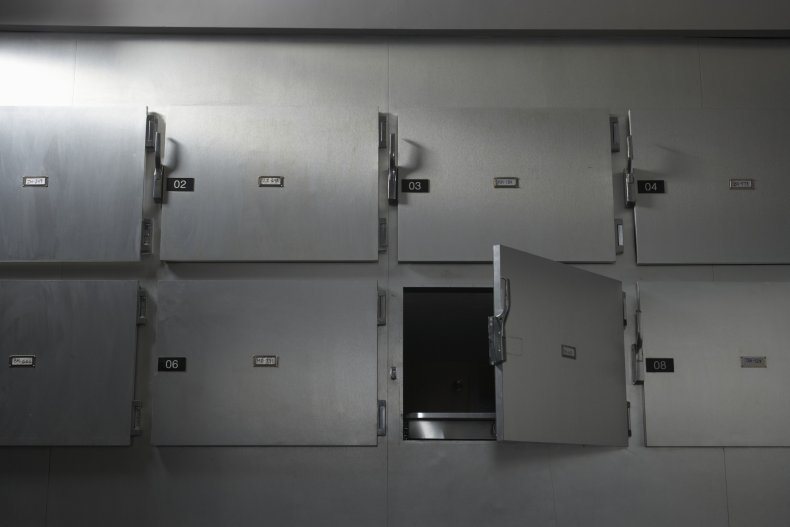 "The emergency medical officer examined him. He did not find any signs of life and hence declared him dead," Dr. Rajendra Kumar, the hospital's medical superintendent, told Agence France-Presse.
The doctor said police were informed of the man's "death" before the body was placed in a morgue freezer. His family arrived six hours later.
"When a police team and his family came over to initiate the paperwork for the autopsy, he was found alive," Kumar told the news agency.
"This is nothing short of a miracle," Kumar added.
The Times of India reported a woman identified as Srikesh Kumar's sister-in-law, Madhu Bala, spoke about the mistaken death in a video that's been shared widely on social media.
"He's not at all dead, in fact far from it. How did this happen? Look, he wants to say something, he is breathing," Bala said of her reaction to finding Kumar alive, according to the newspaper.
Bala indicated she was among the family members called in to see the body. She said when feeling his cheek, she noticed his skin felt warm before then discovering he was breathing.
She described he emotions in the moment as "happiness and horror."
"We will lodge a complaint against the doctors for negligence as they almost killed Srikesh by putting him in a freezer," Bala added, according to the Times of India.
The newspaper also reported that Moradabad's chief medical superintendent, Dr. Shiv Singh, called the incident a "rarest of rare cases."
"The emergency medical officer had seen the patient at around 3 a.m., and there was no heartbeat," Singh said. "He told me he had examined the man multiple times. Therefore he was declared dead. In the morning, a police team and his family found him alive. A probe has been ordered and our priority, at the moment, is to save his life."
"Sometimes there are difficulties faced while declaring someone dead," Singh added, according to the Times of India. "We can't call it negligence until we have all the reports in our hand."
Agence France-Presse reported an investigation is currently under way to determine how the doctors mistakenly declared the man dead.