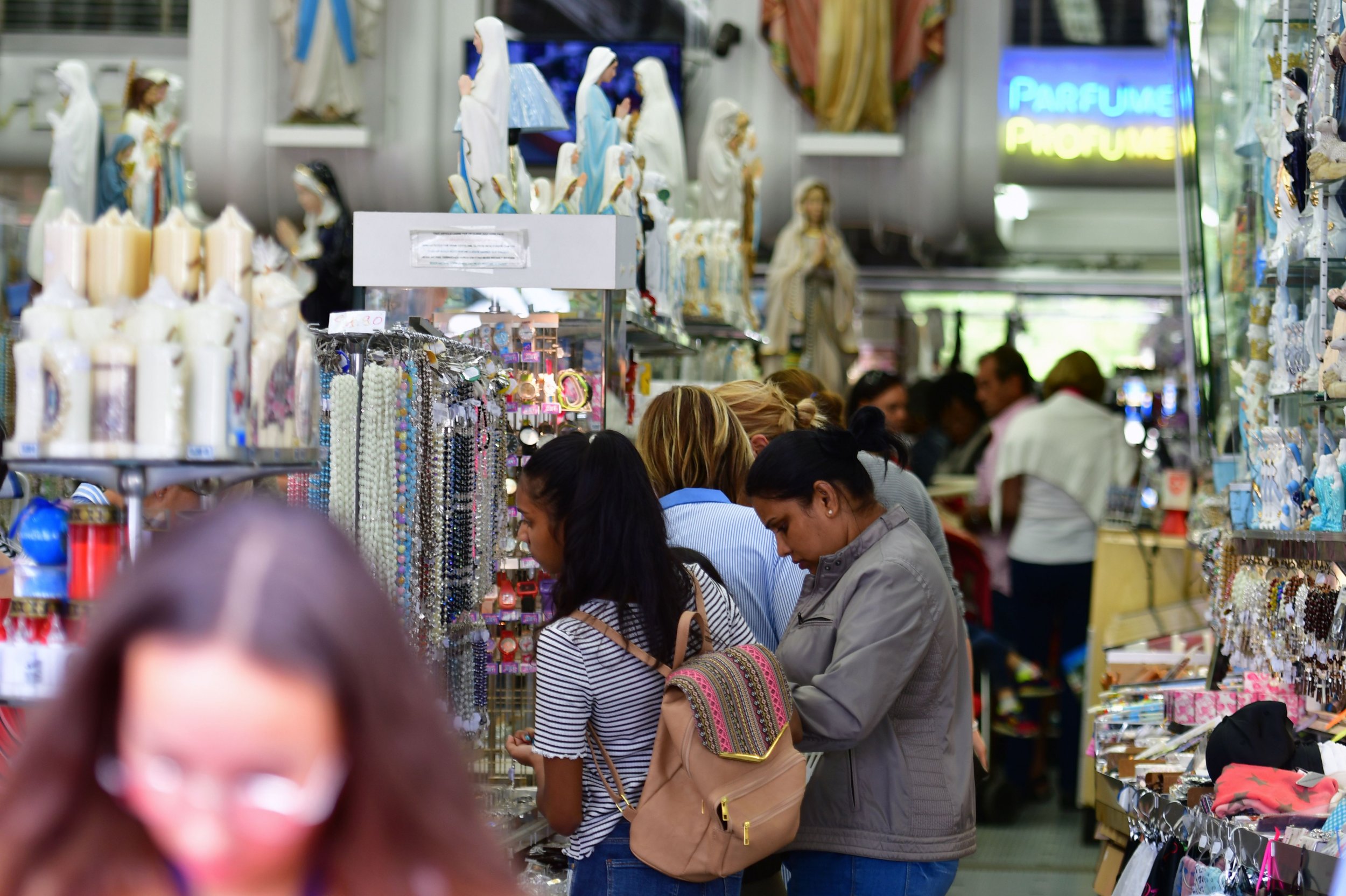 One woman has died after a gunman attacked a religious store in suburban Missouri on Monday afternoon.
The man entered a Catholic Supply of St. Louis store near Ballwin, where he fatally shot the woman and sexually assaulted another, the St. Louis County police department reported.
The gunshot victim was shot in the head, according to CBS St. Louis affiliate KMOV-TV. Police do not believe the woman knew her attacker, the outlet stated.
The woman was taken to hospital after the incident, where she later died.
Police descended on a section of Manchester Road to investigate the incident. They described the suspect—who has not been caught, as of 9 p.m. ET Monday—as a white male aged 45-50. He is approximately 5 ft 7 tall and of a heavy build. Police said he was wearing a black jacket, blue jeans and a black or grey hat at the time of the incident.
"Anyone with information is urged to contact police immediately," police tweeted Monday. "The suspect remains at large and considered armed and dangerous."
Catholic Supply released a statement calling the incident a "senseless tragedy." "We are shocked and saddened by the events that occurred at our West County location Monday afternoon," the statement read. "Please join us as we pray for the victims and their families...We appreciate your patience, grace and prayers during this difficult time. Thank you for your continued support."
The Manchester Road store will remain closed while police investigate, the company added. Other Catholic Supply stores will stay closed through Tuesday, reopening with extra security Wednesday. Online services will remain in place.
On Monday afternoon, three people were killed in an attack at a Chicago hospital, including police officer Samuel Jimenez, The Chicago Tribune reported. The man repeatedly shot emergency room doctor Tamara O'Neal, the publication stated.
He then exchanged shots with police in the hospital lobby, where Jimenez was hit. First-year pharmacy resident Dayna Less, 25, was shot leaving an elevator, The Tribune reported. The suspect was later discovered with a gunshot wound to the head.
"Those officers that responded today saved a lot of lives," Chicago police superintendent Eddie Johnson said, according to The Tribune. "They were heroes because we just don't know how much damage [the shooter] was prepared to do."