Man Wanted for 865 Counts Relating to Child Rape Arrested in Florida After Almost a Month on the Run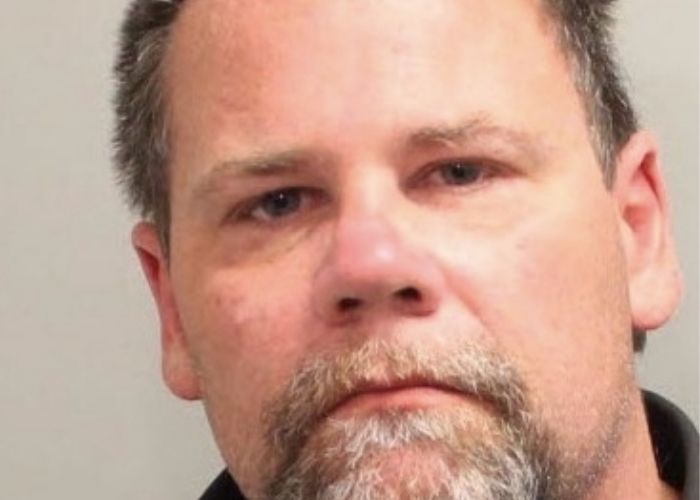 After about a month on the run from the law, Garrick Bloom, who was wanted on 865 charges related to child rape, was apprehended in Florida.
Bloom, 47, was wanted in Clarion County, Pennsylvania. The dates of his alleged offenses ranged from 2007 to 2012, and the charges, as outlined in court documents included:
216 counts of rape of a child
216 counts of involuntary deviate sexual intercourse with a child
216 counts of aggravated indecent assault of a child
120 counts of statutory sexual assault of a child 11 years or older
96 counts of statutory sexual assault
One count of endangering the welfare of children
Bloom allegedly groomed and assaulted a boy since he was 5 years old, according to the Tallahassee Democrat.
A warrant was issued for Bloom's arrest on January 16, WTXL reported, but the he fled the area before law enforcement officers could apprehend him. After weeks of searching, U.S. Marshals received information that Bloom was possibly in Tallahassee, Florida.
Officers arrested Bloom outside the Kearney Center, which provides 24-hour comprehensive emergency services to individuals experiencing homelessness. He was taken into custody without incident and was transported to the Leon County Detention Facility, where he is still being held.
"That's a high-traffic area for children getting off school buses," U.S. Marshals Fugitive Task Force Deputy Commander Marty West told the Tallahassee Democrat. "Having a predator like that hanging around Tallahassee, it would have only been a matter of time."
Bloom will be held in custody until he can be extradited to Pennsylvania, where he will face the slew of charges against him.
Kendra Gude, who frequents the Kearney Center, told WCTV that she saw the Marshals come into the center, handcuff Bloom and escort him out, which made her wonder what he had done. A few minutes before his arrest, Gude said she had interacted with Bloom and that he seemed like a normal guy.
"There are people here that look totally innocent, but you never know what they've done," Gude told WCTV. "They might be running from the law or whatever."
Moving forward, she said it's a lesson everyone at the center should heed about whom to trust.
Under Pennsylvania law, rape of a child is punishable by up to 40 years in prison, meaning if Bloom is convicted of all 216 counts of child rape, and is ordered to serve his sentences consecutively, he could be sentenced to 8,640 years in prison.