Man Wanted to Kill Dozens in Mass Shooting After Racist Road Rage Incident: Deputies
A Florida man has been arrested for allegedly threatening to commit a mass shooting following a road rage incident.
Jordan Patrick Leahy is facing numerous charges following his arrest on August 8, including felony battery, threatening to commit a mass murder, and DUI involving property damage—according to the Pinellas County Sheriff's Office.
Leahy, 28, remained in Pinellas County Jail as of Wednesday morning. His bail has been set at $20,000.
Arrest affidavits shared with Newsweek stated Leahy was allegedly intoxicated when he sideswiped another man's vehicle around 10 p.m. on Sunday near the intersection of Bryan Dairy Road and Starkey Road outside of Lago, Florida.
Leahy, who is white, also made an alleged Nazi salute gesture and pretended to shoot the driver, who is Black.
Leahy then stopped his car and aggressively approached the other driver. Authorities said Leahy punched the man in the chest, but the victim was able to subdue Leahy by placing him in a submission hold.
Law enforcement officials arrived at the scene shortly after the victim was able to stop Leahy.
Responding deputies reported Leahy said he wanted to "fight a random colored person" and used racial slurs multiple times. Deputies considered the incident to be a hate crime and said Leahy showed a clear prejudice towards people of color.
After being placed in custody, Leahy said he wanted to conduct a mass shooting of 60 or 70 people by "shooting them in the face." He then planned to take his own life by shooting himself in the neck, the affidavit stated.
Leahy allegedly told authorities "killing people would be the most fulfilling thing he could experience in life."
He also said that he's a "sheltered white citizen and society needs to be concerned about how easily he can conduct a mass shooting."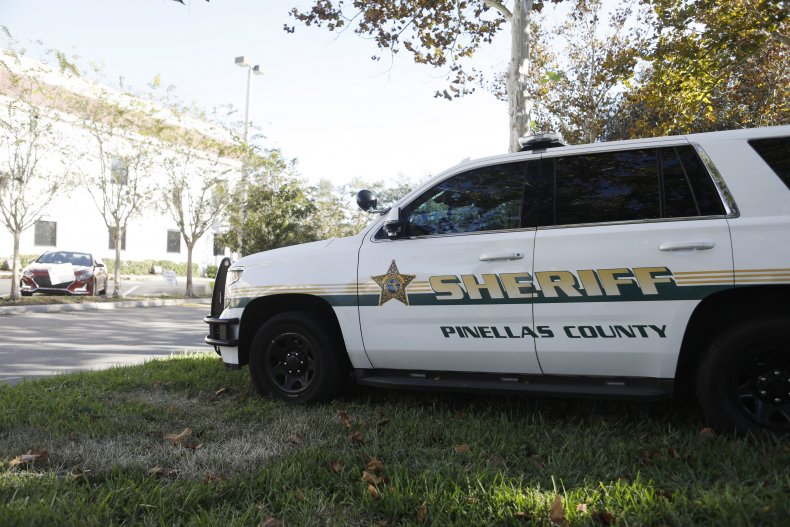 Violent crime was on the rise in the Sunshine State last year. According to an annual report from the Florida Department of Law Enforcement, overall crime was down in 2020 but violent offenses increased for the first time in five years.
Murders increased by 260 from the year prior, with 1,285 homicides reported across the state. The report showed that a gun was used in roughly 80 percent of the murders.
The number of aggravated assaults jumped nearly 10 percent, with over 60,500 incidents reported statewide last year.
Last week, a Florida woman was arrested after being accused of pushing a baby stroller into oncoming traffic multiple times. The woman, 28-year-old Laronda Pressley, was charged with two felony counts: aggravated child abuse and attempted murder.
The child was not hurt in the incident and turned over to family members whom authorities felt were capable of caring for the child.