Man Who Tossed Two Water Balloons at Donald Trump Supporters Says He Would Do It Again and 'Try to Get Three Balloons out This Time'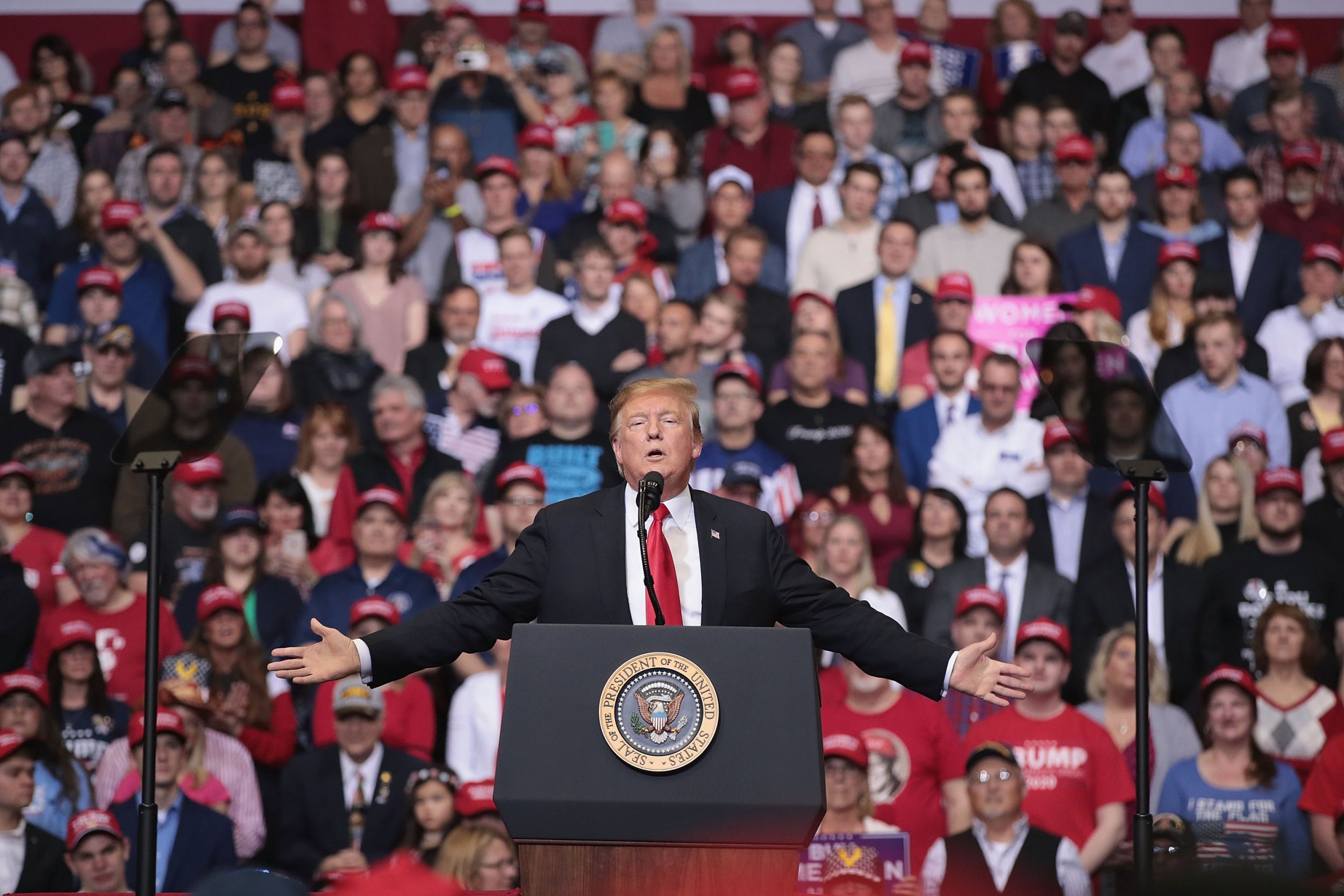 A man who threw water balloons into a rally of supporters of President Donald Trump has said he does not regret his actions and would do it again.
Robert Dale Truax Jr., 20, from Grand Rapids, Michigan, admitted he tossed two water balloons into the crowd gathered outside the Van Andel Arena in his hometown on March 28.
No one was injured in the incident which he filmed and put on YouTube, making clear his disdain for Trump. "Like you can't be coming to my block supporting some Donald Trump s***. So you about to get hit," he said in the video.
He pleaded guilty to a misdemeanor charge of creating a disturbance in a public place, which could mean a maximum sentence of 90 days in jail and a $500 fine.
He justified his actions by invoking a key civil rights figure and told ABC-affiliate WZZM that he wanted to "stand up for the people that are just against the president."
"I wanted to…do something about it…instead of being just a bystander to taking everything that he throws verbally at us. I mean, people are always going to bring down the negative side of people speaking up and doing something. Just like Malcolm X. Some people consider that man a very violent person, but in a way, I do believe he did something right."
Of those who were struck by the water balloons, he said: "I'm sorry that I got you wet, but you should have brought a long-sleeve to keep a little bit warm."
More than 11,000 people were inside the venue with around 3,500 standing outside when he launched the water-filled balloons into the crowd. Police say the action was dangerous and could have caused panic among a febrile crowd.
Grand Rapids Police Sgt. Cathy Williams said: "Even though in this gentleman's mind it might seem as if it was harmless, it certainly can get someone injured."
But Truax was unrepentant and said that he would do it again, but would "try to get three water balloons out this time. I only got out two." He added, "Actions are going to be louder than words these days."
Trump was in a triumphant mood at the rally, which took place soon after Attorney General William Barr published his summary of special counsel Robert Mueller's report on the investigation into Russian interference in the 2016 presidential election.
Barr's summary stated the "Special Counsel's investigation did not find that the Trump campaign or anyone associated with it conspired or coordinated with Russia in its efforts to influence the 2016 presidential election." However, Barr also highlighted that the report did not exonerate Trump of the question of obstruction of justice.
At the rally, Trump told supporters that the Democrats were behind the probe "because they refused to accept the results of one of the greatest presidential elections, probably number one, in our history."