A 25-year-old man wearing a "Pugs Not Drugs" t-shirt was arrested in Seneca County, Ohio for allegedly trafficking heroin and fentanyl.
The man, Jacob Woodruff, was arrested during a traffic stop as part of a sting operation carried out by the Seneca County Drug Task Force Unit and the Tiffin Police Department, according to WTOL 11. The groups believed Woodruff to be connected to several lethal overdoses in the county.
Law enforcement officials reportedly found additional quantities of fentanyl in Woodruff's vehicle.
Fentanyl is a synthetic opioid similar to morphine, but 50 to 100 times more powerful. It is often used to treat chronic pain in people after surgery. Though it is usually administered via patch, lozenge or injection, it can be produced inexpensively in drug laboratories.
While lower doses of the drug can produce a euphoric high, higher doses can cause people to stop breathing. The drug has long been mixed with heroin, causing thousands of deaths and becoming the drug often named in the United States's "opioid crisis."

Opioids kill thousands of people each year in Ohio and throughout the nation.
In 2017, approximately 4,293 Ohioans died of drug overdoses involving opioids and in 2018, approximately 3,237 Ohioans died from the same cause, according to the National Institute on Drug Abuse (NIDA).
In 2018, approximately 46,802 overdose deaths in the U.S. involved opioids. Of those, 31,357—just under 67 percent—involved fentanyl, and other laboratory-produced synthetic opioids like the methadone, carfentanil and tramadol, according to the U.S. Centers for Disease Control and Prevention (CDC).
Every day, 128 U.S. residents die of an opioid overdose, the NIDA estimates from 2018 data.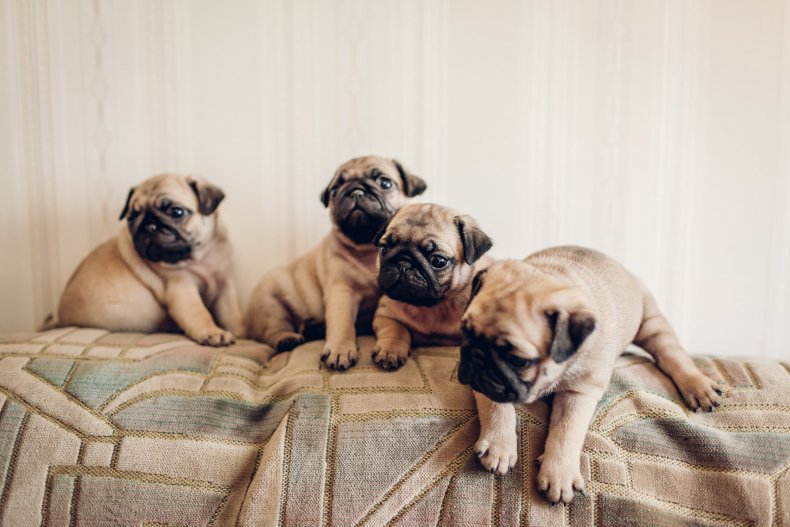 Not all synthetic opioids are created in illegal drug labs. The aforementioned painkillers represent big business for the pharmaceutical industry which produces them in large quantities as pain management medications.
The industry prefers synthetic opioids over natural ones because synthetics don't require planting, cultivation or harvesting. As such, they can be produced quickly and cheaply, and they can be made easily available at lower costs to the consumer. Synthetics are also more powerful than natural opioids and work faster to treat chronic pain.
Health care providers are somewhat responsible for the widespread availability of opioids, as doctors across the U.S. wrote more than 191 million prescriptions for opioids in 2018—that's a rate of 58.7 prescriptions per 100 people.
NIDA estimates that roughly 21 to 29 percent of patients prescribed opioids for chronic pain misuse them, and between 8 and 12 percent of patients eventually develop an opioid use disorder.
In 2016, the Ohio Department of Health in conjunction with the governor's Opiate Action Team released recommended strategies to fight the opiate and fentanyl crisis in America.
The strategies included increasing law enforcement and criminal penalties for unlicensed dealers, overseeing the number of opioid prescriptions written by doctors, improving access to addiction treatment and making naloxone more widely available to help to reverse opiate overdoses and save lives.