Man Thrown Out of Bar for Wearing KKK Costume to Halloween Party in Mississippi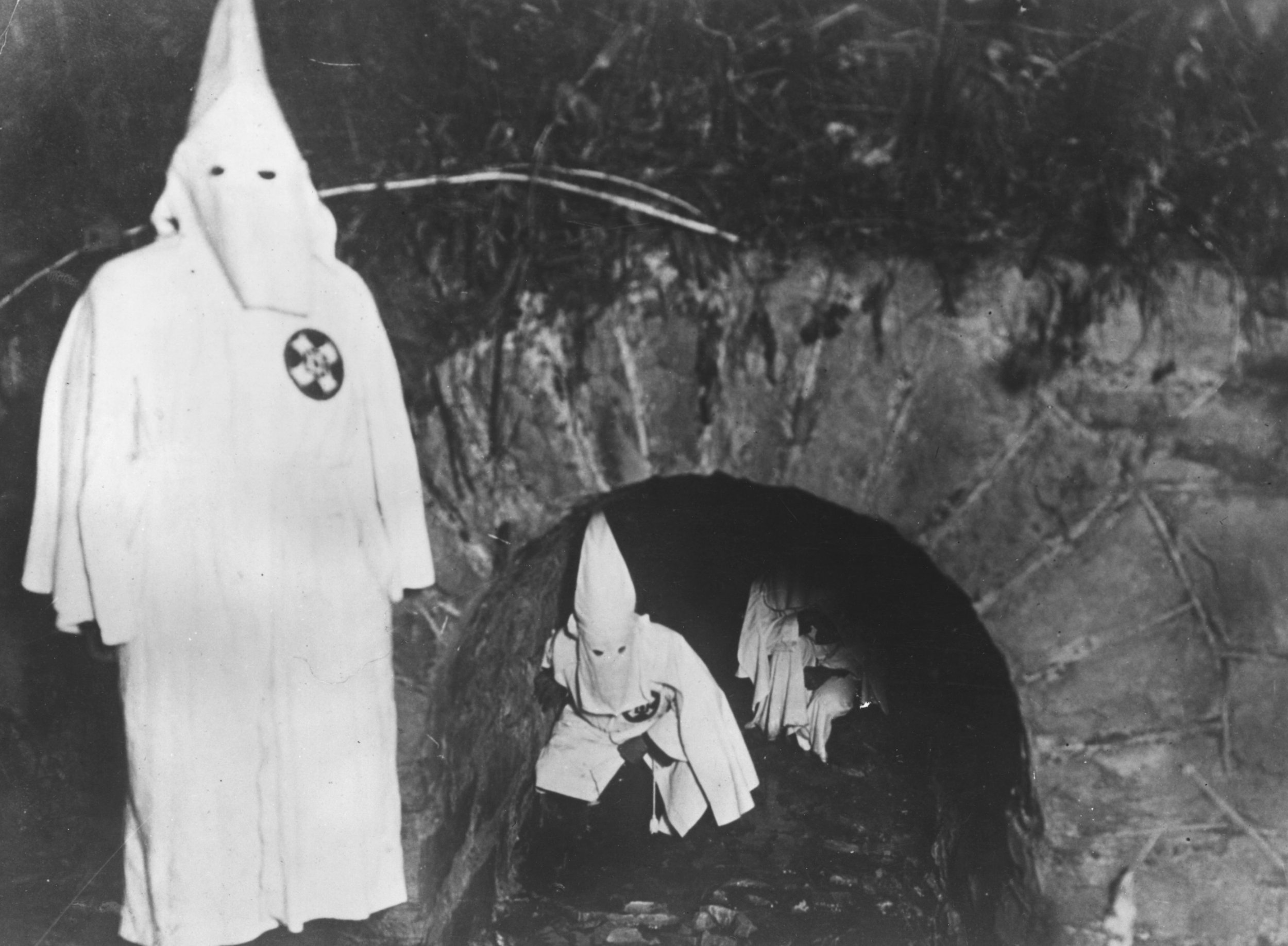 A man wore a Ku Klux Klan costume to a Mississippi bar's Halloween party, The Clarion Ledger reported.
Bryan Carroll, the co-owner of Mutt & BC's Bar & Grill in Picayune, said he instructed the white man wearing a pointy hood and robe while carrying a Mississippi flag to remove his attire and leave.
"We do not tolerate or condone racism at any level of our business, customers or staff," Carroll said. "Everyone is welcome and we do have all walks of life and all races that patronize our place."
Picayune Mayor Ed Pinero backed the bar owner's decision and denounced racism.
"The city of Picayune does not support any type of racist or derogatory actions, period, whether it's true to life or a costume party," he said.
Last week, a Kentucky father provoked outrage after posting an image of his 5-year-old son dressed as Adolf Hitler on Facebook.
"Tonight as we walked we saw people dressed as murderers, devils, serial killers, blood and gore of all sorts. Nobody batted an eye. But my little boy and I, dress as historical figures, and it merits people not only making snide remarks, but approaching us and threatening my little 5-year-old boy," Bryant Goldbach posted on Facebook, according to the Evansville Courier & Press. "That's right. Tonight grown adults threatened a child over his costume. Threatened his mom and dad as well."
Goldbach later apologized for dressing his son up as the Nazi leader. "I think it was in bad taste for me to let my child wear that, probably for me to wear that. It didn't occur to me," he said, according to The Washington Post. "I feel like I've hurt a lot of people, and I'd give anything to make it right."
Denunciation of the costumes comes as the nation grapples with rising anti-Semitism and hate crimes.
On Saturday, a gunman who promoted anti-Semitism online killed 11 people in Pittsburgh's Tree of Life synagogue.
A study released Friday by the Anti-Defamation League (ADL) said that the far-right has increased online anti-Semitic attacks ahead of next week's midterm elections.
Anti-Semitic incidents rose 57 percent from 2016 to 2017, the ADL said in February. The 1,986 anti-Semitic events reported were the second-highest recorded since the ADL began its monitoring in the 1970s.
Hate crimes as a whole increased more than 12 percent in the nation's 10 largest cities in 2017, according to a report from the Center for the Study of Hate and Extremism at California State University at San Bernardino released earlier this year.