Man Who Allegedly Wanted to Attack Democrats to Keep Trump in Office Faces 10 Years in Prison
Ian Rogers, a 43-year-old California man, was allegedly planning to engage in local attacks on Democrats and social media companies to try to keep former President Donald Trump in office if there was no "organized war" for him to join.
Rogers, who was arrested on January 15, was found in possession of 49 firearms, five pipe bombs and materials that could be used to manufacture destructive devices. He allegedly sent a message that expressed his desire to blow up a Democrat building "bad," but court documents indicate there's no relation to the pipe bombs that were found at the Democrat and Republican national committee buildings on the day of the Capitol riot.
The 43-year-old admitted he built the pipe bombs but said they were for "entertainment purposes only," according to court documents. However, law enforcement isn't convinced and FBI special agent Stephanie Minor said in an affidavit that items found during the search of Rogers' home and business and text messages on his phone indicated otherwise.
Among the items found were a "white privilege card" that took on the design of a credit card, but used "0045 0045 0045 0045" as the number, a reference to Trump. His texts gave off the impression that he believed Trump won the 2020 election and that he intended to attack Democrats and places associated with Democrats to try to keep Trump in office.
"Let's see what happens, if nothing does I'm going to war," "I hope 45 goes to war if he doesn't I will," Rogers allegedly wrote in messages.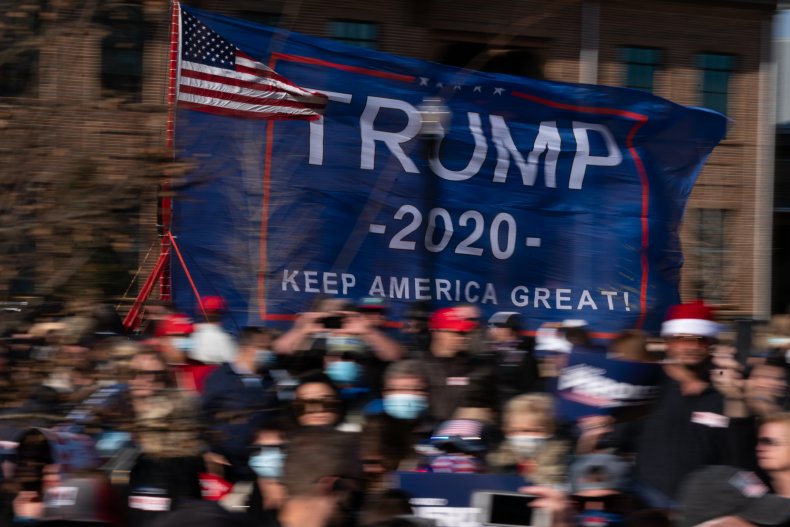 "I further believe that the messages evince Rogers' intent to engage in acts of violence himself locally if there was not an organized 'war' to prevent Joe Biden from assuming the presidency," Minor wrote in the affidavit.
Rogers' targets are believed to have been Governor Gavin Newsom's office in Sacramento and the Facebook and Twitter offices because both of them had blocked Trump's accounts.
"Sad it's come to this but I'm not going down without a fight," Rogers allegedly said. "These commies need to be told what's up."
Rogers was charged with unlawful possession of an unregistered destructive device. If convicted, Rogers faces 10 years in prison and a $100,000 fine. He was initially arrested on state illegal firearm charges and is being held in state custody in lieu of $5 million bail as he awaits a preliminary hearing. However, federal prosecutors will seek his appearance in federal court after he is transferred to United States District Court in San Francisco.
"We allege that Ian Benjamin Rogers possessed homemade pipe bombs and the materials to make more," U.S. Attorney David Anderson said in a statement. "We draw a bright line between lawlessness and our constitutional freedoms. We will prosecute illegal weapons stockpiles regardless of the motivation of the offender."