Man Who Assisted Woman Who Cut Baby from Mother's Womb Gets 20 Years
William Hoehn was sentenced to 20 years on Monday, having been convicted in the murder of Savanna Greywind, whom he and his girlfriend conspired together to kill and then steal her baby, authorities and MRP News said.
"We want justice. He deserves a life sentence. I don't think this man should ever walk free," Norberta Greywind, mother of Savanna Greywind, told the Associated Press. "He betrayed our family. He looked us in the eye with a straight face while our daughter lay dead in his apartment. Please don't ever consider letting him out."
Brooke Crews, Hoehn's co-conspirator and girlfriend, said she lied about being pregnant to keep Hoehn in her life for fear of losing him after he indicated he wanted a child.
During an argument, Hoehn confessed he knew Crews wasn't pregnant, but said that since they had told multiple people that she was pregnant, she had "better have a baby, no matter how it happened." Crews took this as an ultimatum and took notice of her upstairs neighbor, the 22-year-old Greywind, and her advancing pregnancy, according to People Magazine.
Crews told police that she pushed Greywind, causing her to strike her head against the sink, though she later changed her story—and the medical examiner at her trial testified that Greywind showed no sign of a head injury, according to The Forum.
Crews then took a box cutter and sliced open Greywind's abdomen, removing the baby as she drifted in and out of consciousness, according to The Grand Forks Herald.
When Hoehn came home in the middle of the crime and Crews requested his help, he retrieved a rope from another room and placed it around Greywind's neck, strangling her, according to Crews' testimony.
The medical examiner testified that it was impossible to tell if Greywind died from blood loss or strangulation.
Hoehn and Crews then stuffed Greywind's body in a supply closet as her parents and police searched for her. They continued to conceal the body and the baby from investigators, eventually loading the body into a hollowed-out dresser and dumping it into the nearby Red River, where it was discovered by kayakers. When police found the body and questioned Hoehn and Crews, they said Greywind left the baby with them.
"Savanna would have been an amazing mother, and she was an awesome daughter," Norberta Greywind said in her victim impact statement to the court. "This man took something that can't be brought back. He devastated our family. Every day is a struggle."
Hoehn told the court his actions were "impossible to justify."
"I could have and should have brought closure to this tragedy as soon as possible," he said. "Instead, I made it worse by helping."
Hoehn was previously convicted of conspiracy to commit murder in the case and sentenced to 20 years, only to have the verdict overturned by the State Supreme Court due to Jude Tom Olson's granting the prosecution's request to have Hoehn labeled a dangerous offender. He was acquitted of conspiracy to commit murder charges in September 2018. Crews was sentenced to life in prison after pleading guilty in 2017.
The death of Greywind, a member of Spirit Lake Sioux Tribe, prompted former North Dakota Senator Heidi Heitkamp to introduce Savanna's Act, which aims to improve tribal access to federal crime information databases and create standardized protocols for responding to cases of missing and murdered Native American women. The bill is currently in limbo.
The Greywind family runs a GoFundMe for Haisley Jo, the now 1-year-old child, to help with the expenses of her raising.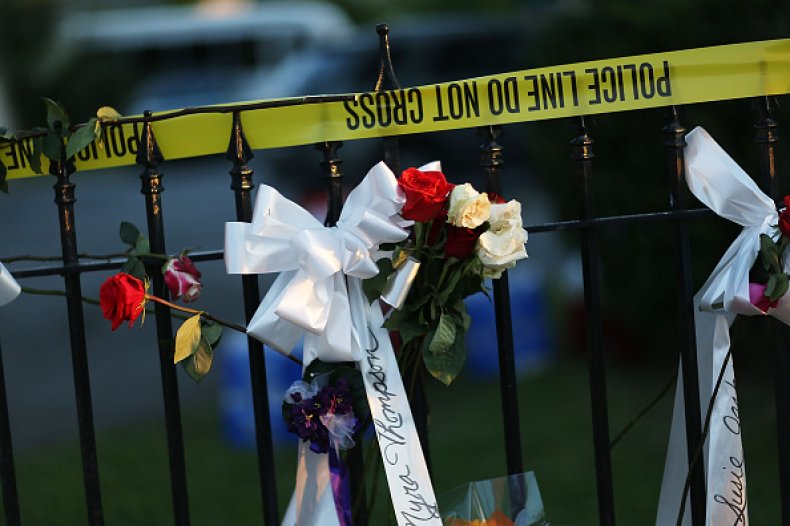 Man Who Assisted Woman Who Cut Baby from Mother's Womb Gets 20 Years | News