Minnesota's first Omicron case involves a man who attended an anime convention in New York City just days before developing symptoms.
Minnesota is the second state to identify a case of the Omicron variant of COVID-19, discovering their first case just a day after California found the first in the nation. Officials worry Omicron may be more transmissible and potentially reduce the effectiveness of vaccines and therapeutics.
The Minnesota man tested positive for COVID-19 on November 24 and told Minnesota Department of Health investigators that he attended the Anime NYC 2021 convention at the Javits Center from November 19-21. He reportedly started feeling sick on November 22 but his symptoms were mild and have since resolved.
"This news is concerning, but it is not a surprise," Minnesota Governor Tim Walz said. "We know that this virus is highly infectious and moves quickly throughout the world."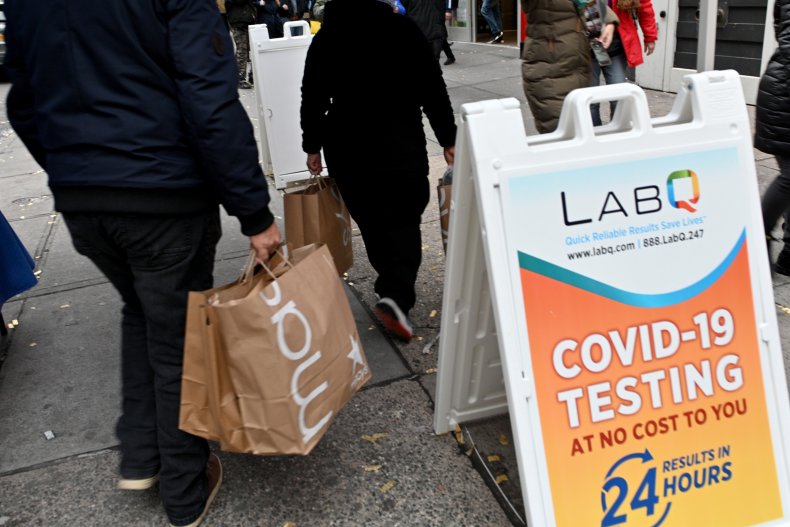 Omicron is the latest variant to be deemed a variant of concern and was discovered in South Africa on November 24. So far, cases have involved people with mild symptoms, but experts are urging people to take the strain seriously because it has concerning mutations and researchers are still studying the variant to determine what kind of threat it poses.
While it's possible Omicron could reduce the effectiveness of vaccines, Dr. Anthony Fauci, director of the National Institute of Allergy and Infectious Diseases (NIAID), and other experts believe the variant won't completely evade vaccines or render them useless. So, officials are pleading with residents to initiate their vaccine series and get a booster dose if they're eligible.
In announcing the first case of Omicron, Walz said Minnesotans "know what to do to keep each other safe," and advocated for people to get vaccinated, wear a mask indoors and get tested if they feel sick. Minnesota Commissioner of Health Jan Malcolm said in a statement that the Omicron case underscores the importance of people following public health measures.
Given that the man recently traveled to New York City, Minnesota epidemiologists are working with officials in New York City and the Centers for Disease Control and Prevention (CDC) to investigate the case.
Walz credited the state's genome sequencing infrastructure for why the case was found so soon and for helping the state understand the spread of COVID-19 throughout the pandemic. New York officials expect to detect its first case of the Omicron variant imminently. While they already suspected the variant was spreading throughout the city, Minnesota's case all but guarantees it's already in the city.
Updated 12/02/2021 at 11:38 p.m. ET: This story has been updated with additional information.