Man Who Bought Deceased Woman's Wedding Ring Refuses to Sell It to Her Mourning Family
A family in Alabama is struggling to find answers amid the unsolved killing of Shemethia Coteat Stanton who died on February 14, 2020.
Almost two years later, no arrests have been made though police said they have a strong suspect just not enough evidence for an arrest, AL.com reported.
On top of the grief of losing a family member, Stanton's family is receiving pushback from the man who purchased her wedding ring from a county auction after her death.
The ring had been deemed unclaimed property and sold.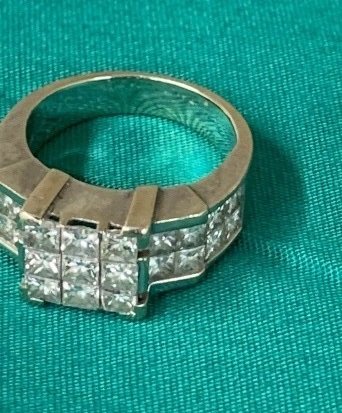 A woman in Alabama was killed almost two years ago and now her family is hoping to be reunited with her wedding ring, pictured here, that was sold at county auction. The winning bidder is pushing back on the offer to return it.
Courtesy of Jefferson County Coroner/Medical Examiner's Office
Project Cold Case reported that between 1980 and 2019 Nearly 185,000 cases of homicide and non-negligent manslaughter went unsolved, according to a Scripps Howard News Service study of the FBI's Uniform Crime Report. In Alabama, during that timespan, there were 20,003 homicides—7,893 of which went unsolved.
After Stanton's death, authorities held onto belongings recovered from the scene as part of evidence though when those items were returned to her family they realized her wedding ring was not included.
Phillip Stanton, who Shemethia was legally divorced from but remained in a close relationship until her death, thought the missing ring might lead to a suspect, AL.com reported.
"I was thinking this would be a break in the case. I'm calling the detectives, asking can we check pawn shops?," he told the outlet.
He learned the ring, along with some other belongings, were in possession of the Jefferson County Coroner's Office. From there he learned that the ring had been turned over to the county treasurer and been sold at county auction, as is procedure, because the item had gone unclaimed. Typically items will be passed along after 30 days, though in this case, the Jefferson County Coroner's Office waited 10 months before selling the items.
Bill Yates, chief deputy coroner for Jefferson County Coroner/Medical Examiner's Office told Newsweek his office contacted her listed next of kin, son Phillip Stanton Jr., the day after his mother's death. He said though it is sometimes procedure to make multiple attempts at contacting the family, in this case, there is just the one attempt documented.
Phillip Stanton Jr. told AL.com he does not recall being contacted about his mother's property.
The Stantons were put in touch through the coroner's office with the man who purchased the ring and had hoped to buy it back.
Yates told Newsweek that conversations between the family and the winning bidder, Harold Blaker, were cordial and productive and the last his office was involved with the correspondence Blaker had agreed to give back the ring.
Then, he changed his mind.
"I bought it fair and square," Harold Blaker, the man who bought the ring along with other items from the auction, told AL.com.
"He thinks I should let him have and him send me the money," Blaker said. "I don't trust anybody anymore. I've been screwed around on deals like this."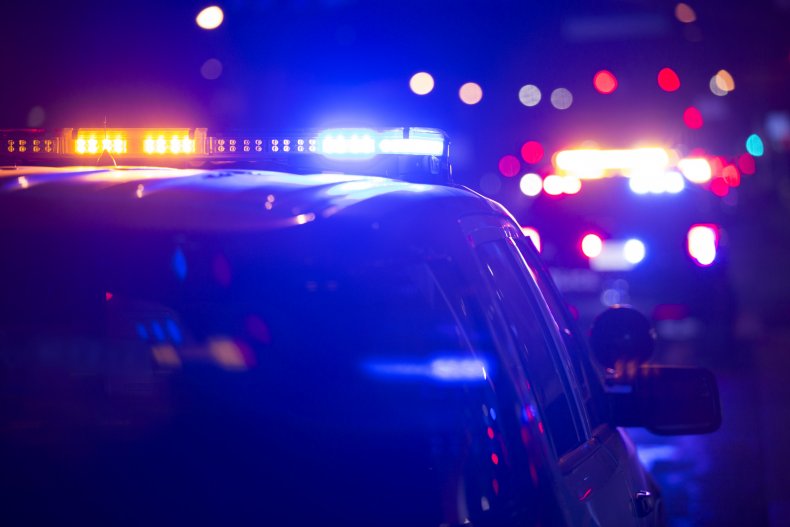 Philip Sr. told AL.com he was planning on using his own money combined with money he had been reimbursed from the state from the county sale of the ring—as is procedure in sales of this kind.
"By law there was nothing else I could do," Yates told Newsweek. "Unfortunately, it has turned out the way it has."
Newsweek reached out to the Hoover Police Department for comment.