Serial Killer in Japan Preyed on Suicidal Women on Twitter, Kept 240 Human Bones at His Home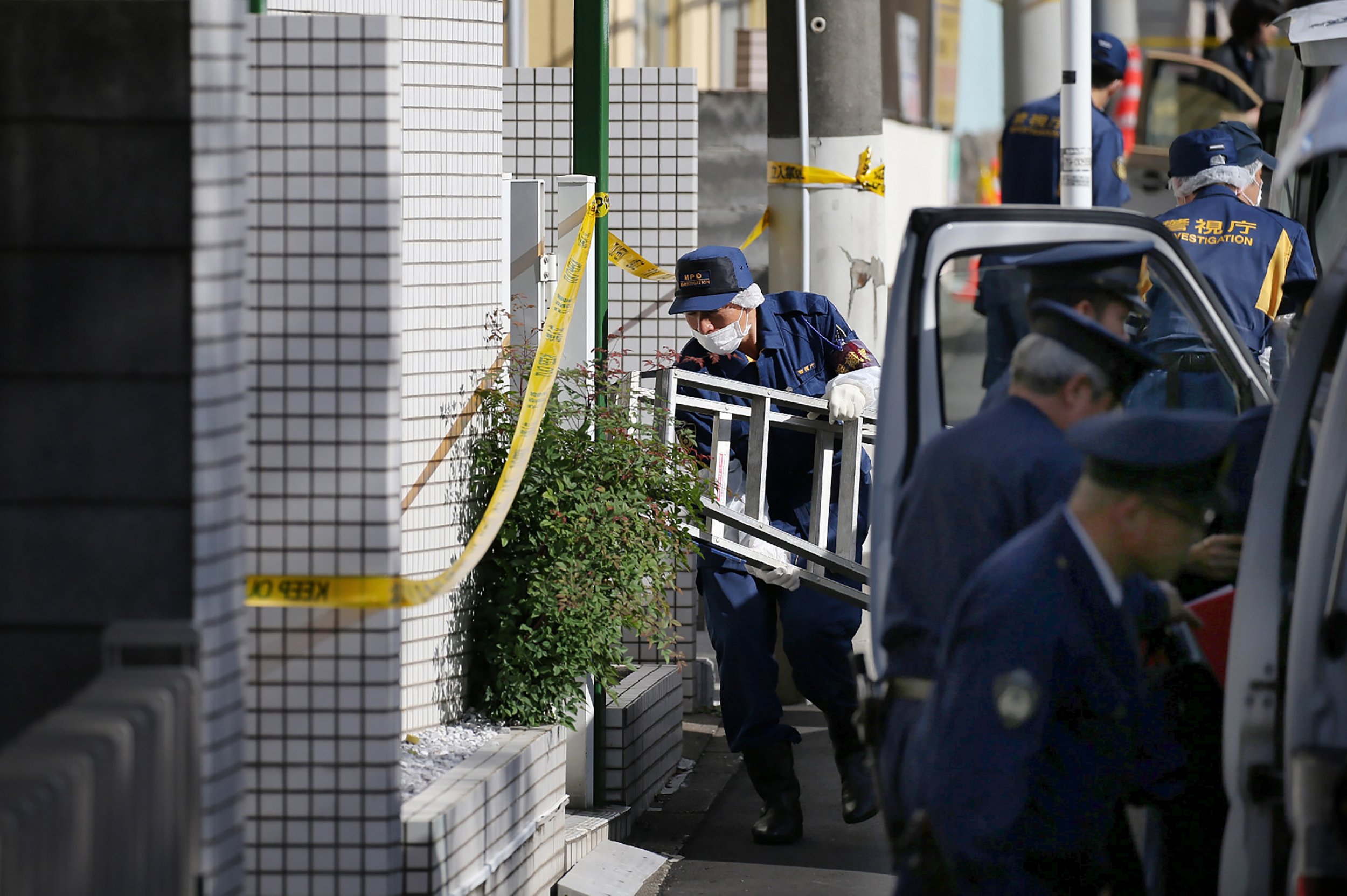 A man who allegedly hid nine dismembered bodies in his house in Tokyo's suburb has confessed to preying on vulnerable people on social media. Police arrested 27-year-old Takahiro Shiraishi on Tuesday after an investigation into a missing woman's case led the authorities to his door. The remains of eight women and one man were discovered in cooler boxes stored in the basement.
Over the course of the past few days, Shiraishi confessed to killing and dismembering the bodies, telling the authorities he would use several Twitter accounts to seek out women with suicidal tendencies and lure them to the apartment he moved into last August.
It was Shiraishi's social media activity that eventually helped police link him to a 23-year-old woman. Worried about her disappearance, her brother looked through her Twitter account to find she had been exchanging messages with a user revealed to be Shiraishi.
The woman had posted she was looking for someone with whom to die and Shiraishi, who reportedly picked the username "hangingpro" and a manga-style drawing of a young man with red marks on his neck and wrists as the avatar for one of his accounts, pretended to be interested.
"Let's die together" Shiraishi wrote her, as the police told local media. "I have killed people," he even wrote at one point.
Shiraishi told the police theft was one of his motives, as he took money from the victims for a total of 500,000 yen ($4,390). The authorities, quoted Japanese newspaper Asahi Shimbun referred to his other motives as "obscene purposes."
The police said the first victim was a woman Shiraishi met via Twitter in August. He had dinner with her and her partner and invited the woman to his house the next day. When her partner realized she had disappeared, he asked Shiraishi if he knew where she was. He invited him to his apartment and killed him, he confessed to the authorities.
The police has yet to identify all the victims and is carrying out DNA analysis on the 240 bones found in the apartment. Shiraishi said four of the women were their late teens, four around 20 years of age and one in her late 20s, local media reported quoting the police.
The gruesome murders shocked the country, which has one of the lowest murder rates in the world. Japan's suicide rate instead is the sixth highest in the world, despite recording a 22-year-low in 2016. Suicidal tendencies are particularly high among women, with more than one in four women having considered death by suicide, according to the country's health ministry.
The U.S. is facing the opposite trend, with suicide rates at an almost 30-year high. Suicide was the second most common cause of death for Americans between 15 to 34 years of age in 2015, according to data from the Centers for Disease Control and Prevention. The National Suicide Prevention Hotline can be reached on 800-273-8255.