Man Who Encouraged Book Ban for Sexual Content Arrested for Alleged Child Molestation
A man who spoke out against sexual content in literature in a Missouri school district has been arrested for multiple charges, including alleged child molestation.
Court records showed that felony charges were filed December 14 against Ryan Utterback, 29, of Gladstone, in the Seventh Circuit Court in Clay County, Missouri. Charges include the alleged second-degree child molestation of a child less than 12 years of age, and the fourth-degree domestic assault for a first or second offense.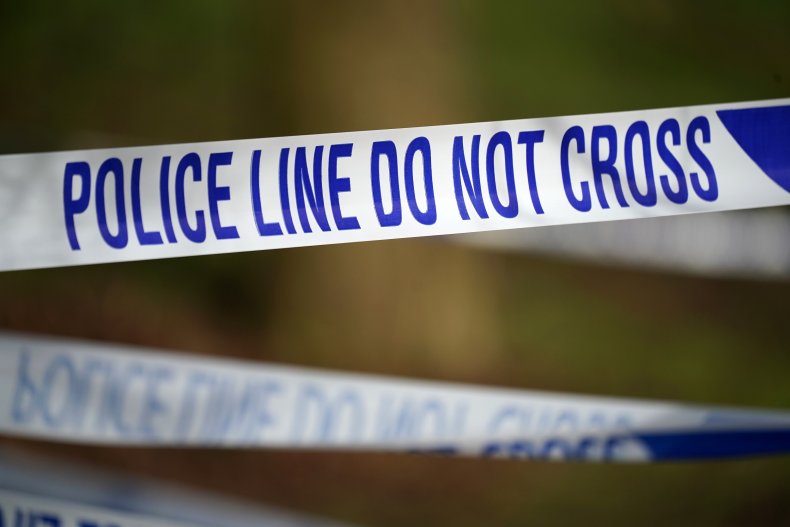 According to KMBC 9 News, Utterback also faces a separate misdemeanor charge of allegedly furnishing pornographic material or attempting to furnish to a minor in a separate case.
KMBC 9 News reported, in regard to the child molestation charge, that a probable cause statement alleged that Utterback laid down on a bed with a child less than 12 and fondled the child in December 2020. The child allegedly told investigators that Utterback placed the child on his lap, where he proceeded to move the child's body against his while touching the child's thighs.
In the same case but during a separate incident in September 2020, it is alleged that Utterback stuck his finger through a ripped hole in a teenager's jeans and started rubbing on the teenager's leg, according to the probable cause statement. The teen reportedly told investigators it felt uncomfortable, and that the teenager "didn't like it at all."
A separate case reportedly alleged that Utterback showed cellphone videos sexual in nature to a child around 4 years old.
Utterback's attorney, David Bell, told Newsweek that he has no comment on the charges.
The charges against Utterback come after he, along with other individuals, spoke out against the graphic novel Fun Home: A Family Tragicomic during a North Kansas City School District Board of Education meeting on October 26, 2021.
The graphic memoir was written by Alison Bechdel and was released in 2006.
Utterback is seen on video starting at about 19 minutes, 12 seconds, holding poster boards with the content in question while James Richmond, president of the Northland Parent Association, speaks at the podium.
"If I was to hand out this material to a minor or read or give any of these books to a minor, I would be charged with solicitation of a minor," Richmond said at the meeting.
"Ryan was an attendee at the board meeting, I needed help holding a presentation and he helped," Richmond recently told KMBC 9 News when asked about Utterback's charges. "I can't comment on the alleged charges against him because I have no knowledge about them and they have nothing to do with me or the Northland Parent Association."
Newsweek reached out to the Northland Parent Association for comment.
In November, during another North Kansas City School District Board of Education meeting, students spoke out against book bans.
KMBC 9 News later discovered that Utterback commented on camera regarding the potential book ban.
"You know, I definitely understand their struggles," Utterback told KMBC. "It's not lost on me. Those conversations are to be had at home and only I have the intimate understanding of what is and isn't appropriate for my children."
According to court records, Utterback's next court date is March 10.
Correction 01/31/2022, 12:26 p.m. ET: This headline and article have been corrected to clarify that Ryan Utterback was arrested on allegations of child molestation. He has not been convicted.