Man Who Fatally Shot Wife in Front of Their Sons Because She Wouldn't Let Him Look at Her Phone Sentenced to 50 Years
After pleading guilty to killing his wife in front of two of their sons, a man was sentenced to 50 years in prison as part of a deal that would spare their children additional pain.
In January, Alvaro Mata Jr., 40, pleaded guilty to fatally shooting his wife, Jessica Cortina, 36, in their Texas home, according to the Associated Press, and faced 99 years in prison. To avoid a lengthy trial that would force their four sons to relive the murder, prosecutors asked Judge Adolfo Cordova to sentence Mata to between 20 to 50 years in prison.
On Friday, more than a year after Mata was arrested, Cordova sentenced the 40-year-old to 50 years in prison for killing his wife. The fatal shooting, Mata testified, was an accident that transpired when he became enraged that Cortina wouldn't let him look at her cellphone.
"I did not mean to kill my wife," Mata said, as reported by The Monitor. "I was trying to scare her to unlock her phone."
The judge's sentencing came after he read 33 letters written by friends and family that commended him for being a good coworker, friend, son, sibling, father and husband. However, Cordova took a different view of the defendant.
"I'll be honest with you," Cordova told Mata, according to The Monitor. "I disagree with all 33 of those opinions."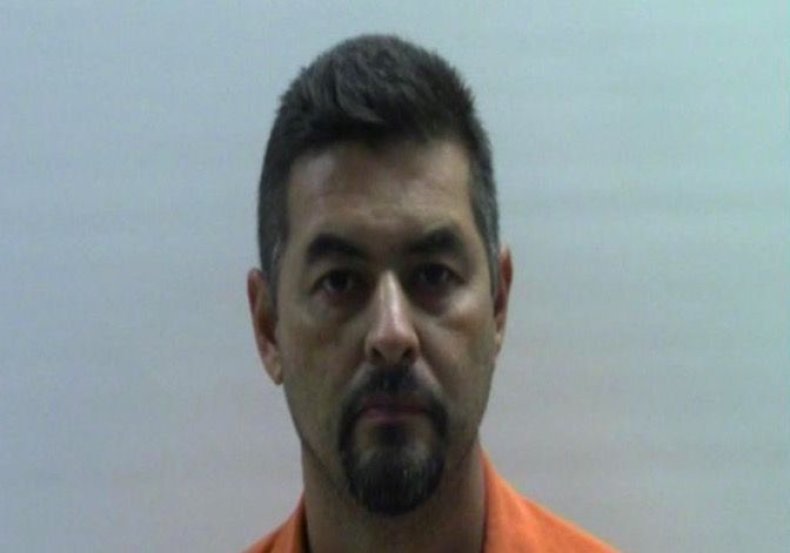 In November 2017, Cameron County Sheriff Omar Lucio told KVEO that authorities were called to the home over an alleged domestic disturbance. The couple's 17-year-old son was the one who placed the call, and did so after his mother came into his room bleeding from her chest. His 911 call was played in court, The Monitor reported, and Cordova said that "moment will be with him forever."
Mata went into the boy's room, telling him to get out, at which point he continued to shoot his wife a total of five times. All four of the couple's sons were home at the time; the Associated Press reported that their 4-year-old son also witnessed the shooting.
When deputies arrived, they found Cortina deceased from her gunshot wound, according to KGNS. Mata fled the scene and wasn't home when law enforcement arrived, but he was arrested hours later and charged with first-degree murder.
Cortina was an elementary school teacher at Wilson Elementary, and the Harlingen Consolidated Independent School District expressed its sorrow at her passing and had counselors available for students and staff.
"We are heartbroken and saddened to learn of the sudden loss of one of our Wilson Elementary educators, Jessica Cortina, a well-loved teacher who was profoundly committed to the success of our students," the school district said in November 2017.​