Man Who Intentionally Contracted HIV to Infect Others Sentenced to 50 Years in Prison
An Arkansas man was sentenced to prison after he admitted to intentionally contracting and then spreading HIV.
Stephen Koch, 25, pled guilty to exposing others to HIV as well as eight counts of child pornography, possession of methamphetamine and possession of drug paraphernalia, the Northwest Arkansas Democrat-Gazette reported.
Circuit Judge Robin Green sentenced Koch to 50 years in the Arkansas Department of Correction. Green also ordered him to register as a sex offender, banned him from unsupervised contact with minors and imposed a suspended sentence agreement of 10 years, which will come into effect after Koch is released from prison.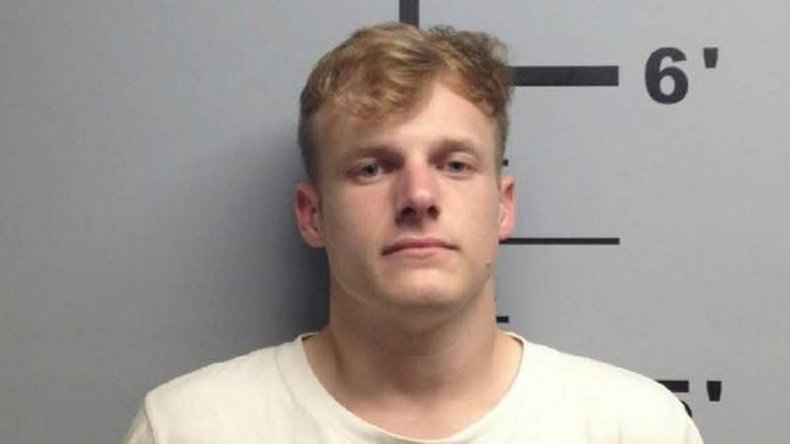 Police originally detained Koch on drug-related charges before an anonymous informant tipped them off about the child pornography, which resulted in additional charges.
Stuart Cearley, chief deputy prosecutor, told the court that authorities found out Koch had purposefully contracted HIV after reading text messages and other communications found on his computer.
According to the prosecutor, the messages revealed that Koch was making plans to attempt to spread the virus to others.
"Just so I can get my brain around this, did I understand the state correctly: Mr. Koch intentionally contracted the HIV virus, so he could then infect others?" Green said during the trial.
Koch admitted to the accusation and added that his actions were self-destructive. When Green asked him if his motivation for the crime was to hurt other people, he replied "yes." It is unclear whether Koch had put anyone at risk of contracting the virus.
Ruth Coker Burks, an HIV educator, condemned Koch's actions as disrespectful towards the people who died from HIV-related illness. "He was set out to destroy any and everything. It's so unfortunate and awful when people have died just [trying] to live with this virus," she told WCMH-TV.