Man Who Jumped Fence at Florida Zoo Nearly Lost Arm in Tiger Mauling
A man who jumped over a safety fence at a zoo in Florida nearly had his arm amputated after it was mauled by a Malayan tiger.
The incident occurred at Naples Zoo on the evening of December 29, 2021, and the Florida Fish and Wildlife Conservation Commission has now released new findings into the attack.
River Rosenquist, 27, was found to have deliberately jumped over the fence that separated the viewing pathway from the tiger's enclosure.
The victim, who was a member of cleaning staff at the zoo, had inserted his arm into the enclosure when the predator bit his arm. The tiger then proceeded to viciously drag the victim's arm through the fence.
Because of their immense physical strength, tigers are often considered one of the deadliest mammals. They usually avoid humans, but are known to attack in order to defend their territory. The Malayan tiger is critically endangered, with less than 300 thought to be left in the world.
While the tiger was attacking him, Rosenquist was able to call 911 with his free arm. A sergeant arrived to find the tiger still biting and pulling Rosenquist's arm from inside the enclosure.
The police took the decision to fire a single shot at the tiger, causing it to release its grip on the victim. The animal died on the scene.
The victim was rushed to Lee Memorial Hospital following the attack, where the medical team were able to save his arm from amputation.
The tiger was an 8-year-old male named Eko who weighed approximately 250 pounds.
In the report, the commission determined that the zoo will not be held responsible for the attack, as Rosenquist had breached the posted structural safety barrier.
The commission's report said that the cages of Eko's facility were bounded by an 8-foot-high fence with three strands of barbed wire on the top. There had also been a sign outside the fence, reading "DANGER AUTHORIZED PERSONNEL ONLY".
According to the Humane Society, since 1990, more than 300 dangerous incidents
involving captive big cats have occurred in 44 states. Four children lost their lives and dozens of others lost limbs or suffered other traumatic injuries
The Society put this down to many of them being in facilities where they are often provoked, such as roadside zoos, where the greatest risk of fatal attacks or injuries occur.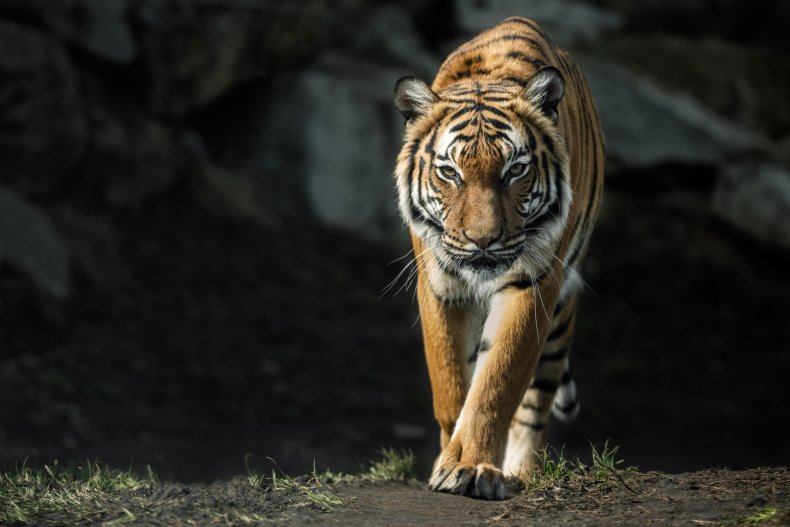 Update 2/4/22: This article was updated with new information that River Rosenquist's arm was saved by the medical team at Lee Memorial Hospital.