Man Who Killed Couple at 14, Stole Car Has Life Sentence Reduced After SCOTUS Decision
A Michigan man who previously faced life behind bars without parole for killing a couple when he was 14 years old saw his sentence reduced by a judge last week.
The eased sentence, under which 39-year-old T.J. Tremble will become eligible for parole after serving at least 40 years in prison, is the result of U.S. Supreme Court decisions that barred automatic life sentences for teenagers who commit murder, the Associated Press reported.
Tremble is not the first to be resentenced because of SCOTUS' Miller v. Alabama decision in 2012, in which the court ruled that mandatory life sentences without the possibility of parole for juveniles convicted of murder went against the Eighth Amendment's prohibition on cruel and unusual punishment, Law & Crime reported.
Evan Miller, the subject of the Miller v. Alabama case, was later handed a second life sentence in 2021 when a judge ruled that he still met the legal criteria for life without the chance of parole, WVTM-TV reported.
Tremble, who was in eighth grade at the time, rode his bike in 1997 to the Au Gres, Michigan, home of Ruth and Peter Stanley. He killed the sleeping couple and stole some change, as well as their car, according to the AP.
He admitted to the murders and, at 14 years old, was sentenced to life in prison without the possibility of parole, WJRT-TV reported.
The murder convictions were overturned in 2010 but later reinstated, WJRT added. The state was then forced to resentence Tremble after SCOTUS ruled that sentencing people under the age of 17 was unconstitutional.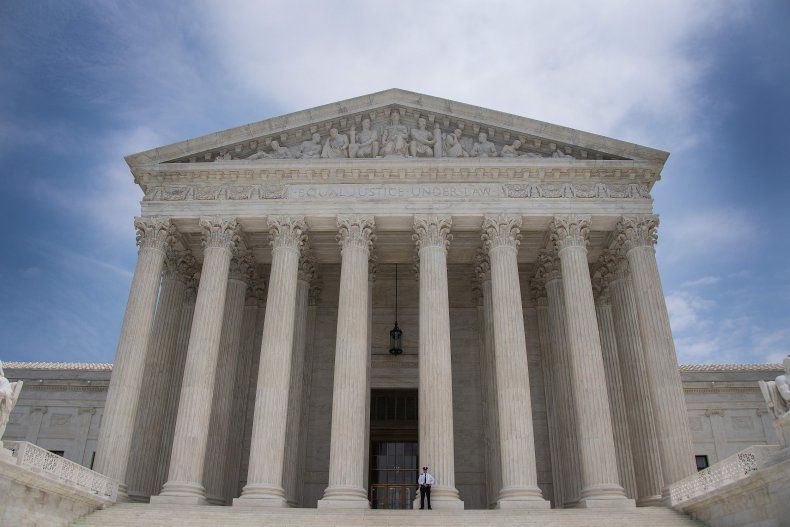 Defense attorneys had hoped Tremble's new sentence would be between 25 and 40 years, but Arenac County prosecutor Curt Broughton called for 40 to 60 years, WJRT reported. Judge David Riffel opted for the longer sentence, which will require Tremble to spend at least 15 more years in prison before he becomes eligible for parole.
"What this means to us is we are relieved, we knew in the beginning he was supposed to be in for the rest of his life," the judge was quoted by WJRT.
Riffel said that a psychologist had determined Tremble had been rehabilitated, but Riffel also noted that "these types of cases have immense collateral damage," the AP reported.
"There are so many people that are impacted by the defendant's behavior," Riffel was quoted by the AP.
Newsweek has reached out to Tremble's lawyer for comment on the sentencing decision.
Dennis Stanley, one of the children of the couple murdered by Tremble, said "this is all we could ask for" after the Supreme Court ruling, the AP reported.
"This is the best it could be for us. Sure, we wish it would be life without parole, but we have to respect the law, and we will live with it," Stanley was quoted by the AP.