Man Who Lost Penis to Flesh-eating Superbug Wins Huge Hospital Payout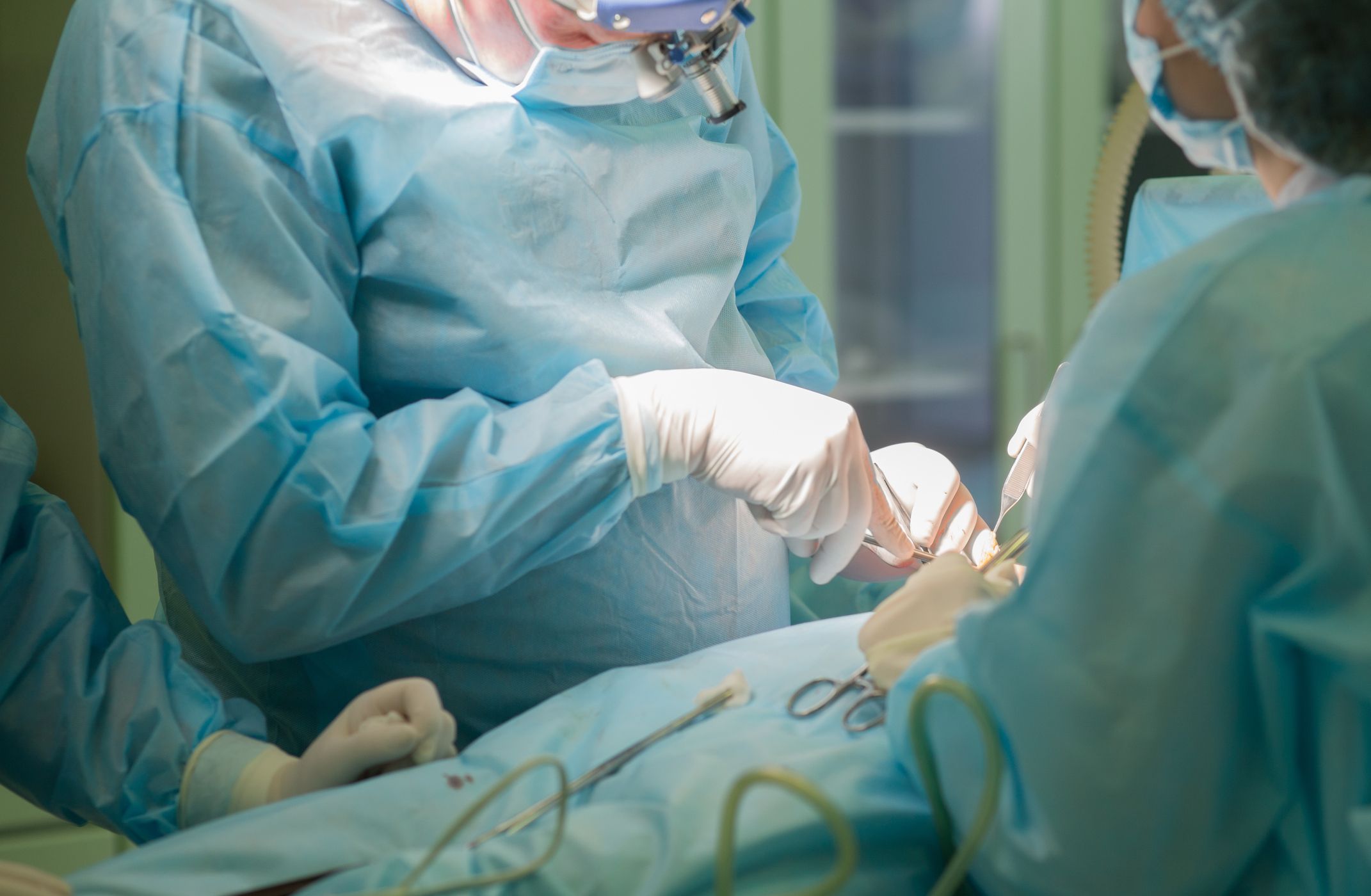 A U.K. man who lost most of his penis to a hospital superbug has been awarded a six-figure payout.
Cancer patient Andrew Lane, 63, contracted flesh-eating disease necrotizing fasciitis after doctors removed his prostate gland in 2013. His bowel was accidentally punctured during surgery, but the staff failed to notice the error for almost a week, The Guardian reported.
The potentially deadly disease caused extensive damage to his penis, which now measures less than two inches. The infection also forced surgeons to remove muscle from his abdomen. Losing this tissue, Lane said, made him look heavily pregnant as his intestines hang out.
Lane now lives with incontinence and can no longer have sex. He married long-term partner Sue after leaving hospital but has been left frustrated by his life-changing injuries, according to the BBC. "My wife and I have been together for 18 years and enjoyed a healthy sex life but since this happened, that has been impossible… The desire is still there, but the little that's left just doesn't function any more. I know Sue still loves me, but I feel less of a man."
Southend University Hospital NHS Foundation Trust paid Lane an undisclosed amount of money, his lawyers, Slater and Gordon, reported Monday.
"I can confirm that the Trust is in communication with Mr Lane regarding his case, a settlement sum has been agreed and that the Trust has admitted failures in relation to delays in Mr Lane's diagnosis." Denise Townsend, director of nursing at Southend University Hospital, said in a statement emailed to Newsweek.
Although the trust admitted its mistake, Lane, who has been treated for depression, said: "I've not had an apology and knowing that just a scan a few days earlier would have prevented all of this is very difficult to accept. I'll never get my health back, and I just want other people to be aware of how dangerous this flesh-eating bug is. If you don't feel you are getting the right treatment, you have got to speak out."
Necrotizing fasciitis can spread rapidly through the body and prove fatal, according to the Centers for Disease Control and Prevention. When treated quickly with antibiotics and surgery, infections can be stopped. Although it is very rare, people with diabetes, cancer and kidney disease, for example, are more vulnerable to infection.
Slater and Gordon did not immediately respond to a request for comment.