This Man Mocked the Women's March and Then Lost an Election to a Woman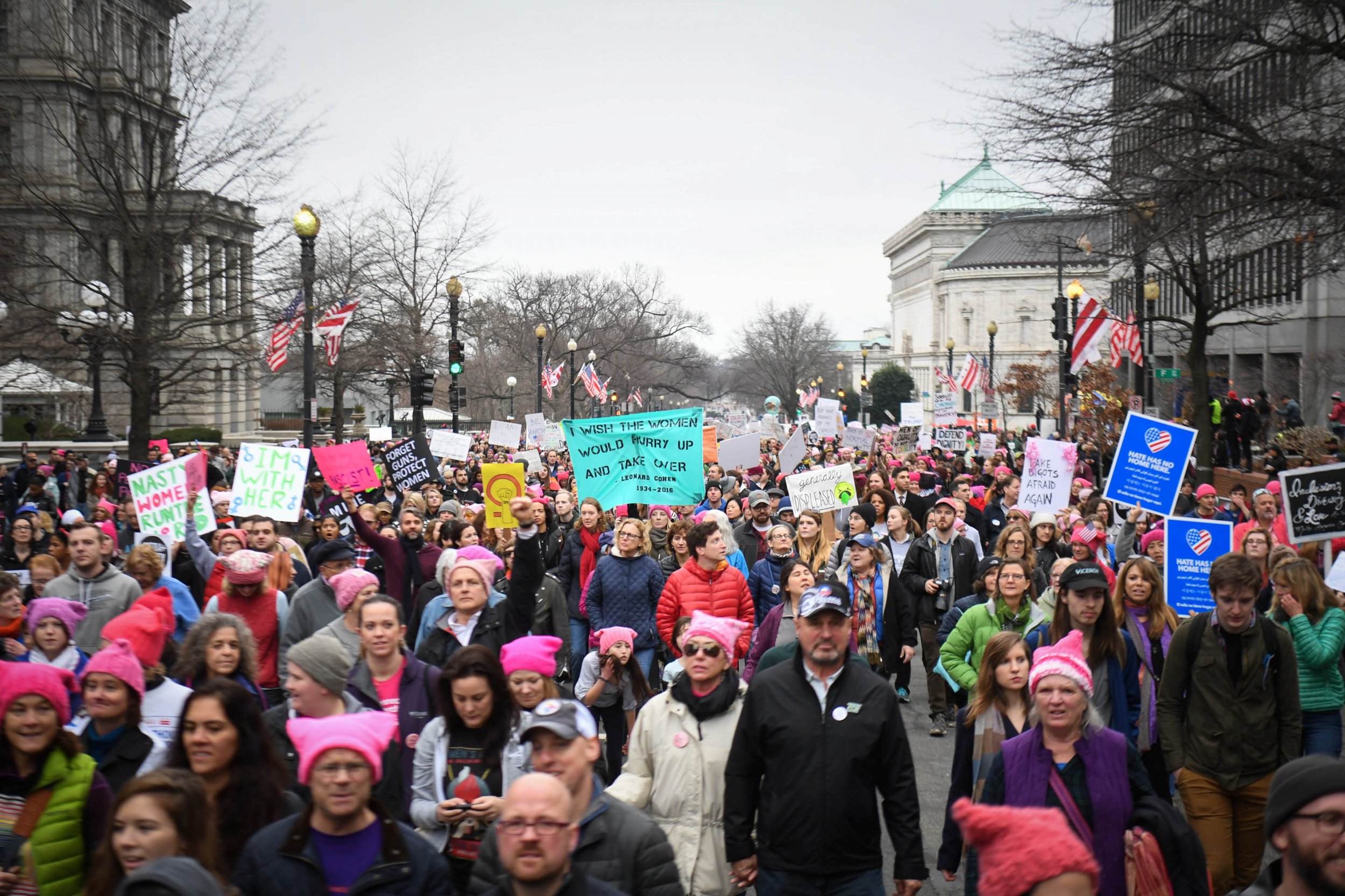 Revenge is sweet.
On Tuesday night, a woman in New Jersey successfully unseated Atlantic County Freeholder John Carman, the local politician who inspired her run when he posted a sexist meme on Facebook.
Ashley Bennett, 32, was working as a psychiatric emergency screener when, one day in January, her friend showed her a post Carman shared about the Women's March. It read: "Will the women's protest end in time for them to cook dinner?"
Horrified by the blatant sexism, Bennett used one of her vacation days to take off work and attend a freeholder meeting where Carman's constituents were protesting the comments. Bennett said she hadn't planned to speak during the meeting, but, moved by the dozens of other young women who were standing up to Carman, she got up to speak too. And when Carman refused to apologize for the sexist remark—telling the crowd the women he knew were strong enough not to be offended by what he considered a joke—he accidentally gave Bennett a brilliant idea that would lead to his own undoing.
In the next election, Bennett would run against him. And win.
"I thought about all of the people who get overlooked in our community—the young girls, the people suffering with addiction, the people struggling with mental health," Bennett told Newsweek. "I thought, I'll run, and I'll be their voice."
As it turns out, voters wanted Bennett to be their voice too. On Tuesday night, Bennett edged him out by almost 1,000 votes of the 14,000 votes cast to decide who would sit on New Jersey's Atlantic County Board of Chosen Freeholders.
"We've come so far as women," Bennett told Newsweek. "We do so much that needs to be celebrated. Don't mock us. We deserve respect."
Bennett said, at first, she thought she faced impossible odds. She'd never considered running for public office before and lacked experience comparable to Carman, who'd been involved in local politics for decades.
Bennett won support from Run for Something, an organization that recruits progressive millennials and trains them for political runs. She said the experience of running for office taught her not to underestimate itself, and she hopes she can convince other young people of the same.
"If you see an injustice, speak up, speak out and never wait for someone else to tell you it's your turn," Bennett said. "Your turn is always right now."
Women have been running for office in record numbers since President Donald Trump's election. As of this month, more than 15,000 women have reached out to She Should Run, a nonpartisan organization helping women run for office, and another 20,000 have contacted EMILY's List, a similar organization backing progressive women.
Tuesday's election may have given the country a preview of what women are capable of. Across the country, almost a dozen women made history, including the first black women to hold mayoral positions in certain cities and the first out transgender woman to join a state legislature.