Man Who Pretended to be Porn Producer and Convinced Teen Girls into Sex Acts Sent to Prison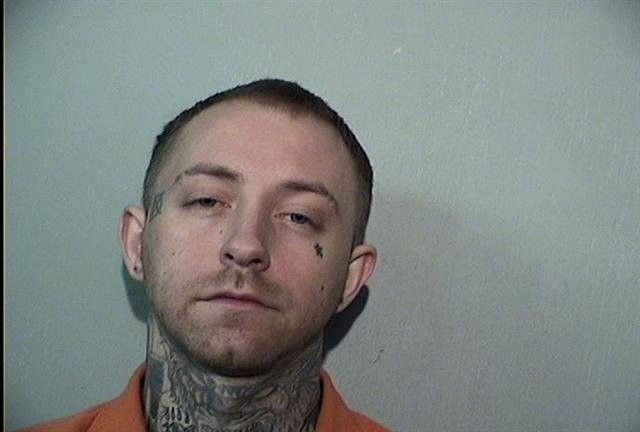 An Ohio man has been sentenced to 20 years in prison after he pretended to be a porn film producer to trick underage girls into performing sex acts.
Charles Thomas Barbarotta of the city of Norwalk previously pleaded guilty to two counts of sex trafficking of a minor, according to the Department of Justice.
The 33 year old persuaded the teenagers to engage in sex acts with him in December 2016, by falsely claiming the encounters were being shot for a pornograhpic film he was creating.
U.S. Attorney Justin Herdman told Newsweek: "This case is a cautionary tale for teens and parents alike. For teens, it's a reminder that people are not who they seem to be – particularly on the internet. For parents, it's a reminder that their children's brains are still developing and they may be more gullible than we think. They key is open communication."
Herdman told News 5 Cleveland: "The promise was he would make them into movie stars albeit pornographic movie stars."
Stephen D. Anthony, FBI Special Agent in Charge, said in a statement: "We are pleased this child predator will be behind bars for a significant amount of time."
Barbarotta is feared to have targeted other victims using similar tactics, according to a statement on the case released last year by the Department of Justice. Those with information are encouraged to contact the FBI at 419-243-6122.
Herdman told Newsweek: "We said at the time of this arrest that we were concerned there could be more victims out there. While no additional charges were filed as part of this case, it's hard to believe it was his first time doing this."
Renee Jones, president of the Renee Jones Empowerment Center and Northeast Ohio Human Trafficking Law Clinic, told News 5 Cleveland the case was an example of how predators take advantage of youth.
She said the youngest victim of sex trafficking to visit her center was as young as 9 years old. "Unspeakable things [are] done to children," she said.
Modern-day slavery and human trafficking non-profit Polaris notes that people can fall victim to sex trafficking in a range of ways, from being reduced to servitude in venues like fake massage parlors, to being duped by online ads and escort services.
Worldwide, as many as 4.8 million people are believed to be held in forced sexual exploitatio,n according to the latest figures by the International Labor Organization. Women and young girls are most likely to be victims of forced labor, making up 99 percent of victims of commercial sex industry.
This article has been updated with comment from U.S. Attorney Justin Herdman​.