The Man Who Rescues Sex Slaves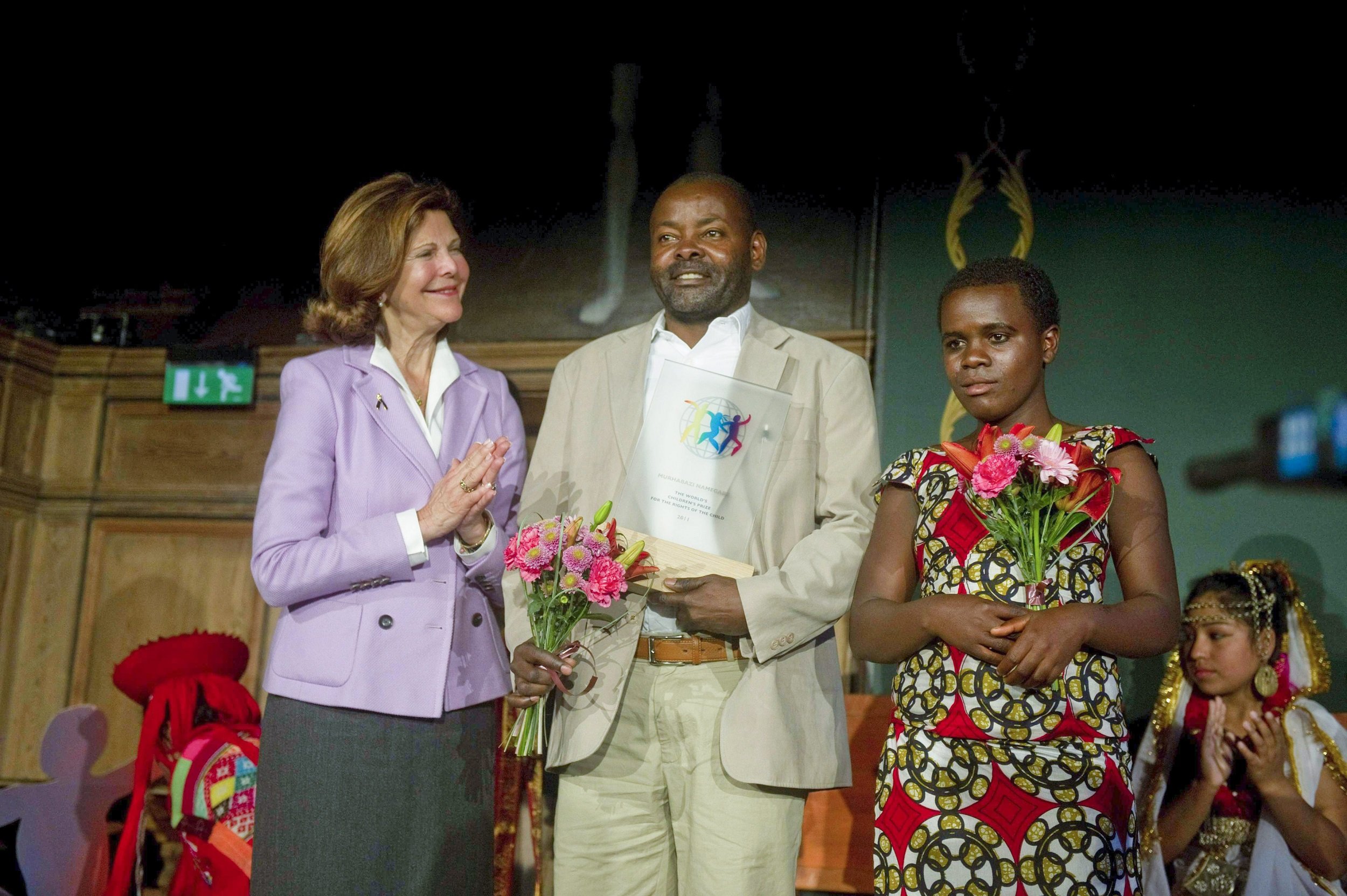 For more than two decades, Murhabazi Namegabe has been negotiating with armed groups in the Democratic Republic of Congo, securing the release, one-by-one, of child soldiers and children kept as sex slaves.
"These military groups use the female children 100 percent as sexual slaves," Namegabe said, speaking at a conference on sexual violence in conflict held Wednesday in London. He spoke in French through a translator. "I know many stories of these girls who have been held in these situations more than five years, sometimes as young as the age of 8. They are raped and assaulted and exchanged or sold by three or even five armed groups."
The work comes with tremendous risk, and Namegabe and his colleagues have received numerous death threats from armed groups they negotiate with.
"I'd like to stress that this is like negotiating for slaves. It is very complex and very risky for us. The situation is more complicated with girls. First of all, when we arrive in the camps, the girls are hidden by the commanders. To date, we have successfully released 5,300 children, but fewer than 30 percent of those are girls," he said, a number which shows how hard it is to free them.
"The most pessimistic research says each soldier keeps a girl between 12 and 16 years of age," so that means rescue organizations like his are not accessing the vast majority of the girls when they approach militia groups, he said. "Not only do the armed groups not want to release girls, but some of the girls don't want to go either, for fear of being stigmatized," he said. "They may have children or be pregnant, or have sexually transmitted diseases. They are scared of going back to their families."
His organization, Voluntary Force at the Service of Childhood and Health, runs 35 children's homes, where they rehabilitate the children and reintegrate them into society.
"Once the boys and girls have been freed, they're taken into our transition centers. This transition lasts three months. We give them medical and psychosocial support, and later on they enjoy a social program," Namegabe said.
"It is very hard when you've been hearing for 20 years about the fate of children in armed conflict," Namegabe said. "What I have seen in my 20 difficult years of experience was that children and women were already more marginalized in economic and social terms, and conflict makes this vulnerability even more emphasized."
Namegabe says there is some indication that the situation is slowly improving. Though the many independent militarized groups still keep child soldiers and sex slaves, Namegabe said, "we have seen significant progress from the national armed forces. They have become significant allies in this fight for children, and I think we've seen the end of this kind of enslavement by the official armed forces."