A man charged with stealing more than $1 million from a Kentucky monastery is arguing he doesn't have to pay it back since he was released early from state prison last year during the coronavirus pandemic.
John Hutchins' attorney filed a motion last Friday arguing that his client shouldn't have to pay back the money he stole from the Abbey of Gethsemani because Governor Andy Beshear did not specifically require restitution when commuting Hutchins' sentence.
Last week, attorney Jude Hagan said that while Beshear's order included several conditions of release, restitution was not one of them. Hagan argued that "expressio unis est exlusio alterius would apply," meaning that the explicit mention of one condition would exclude others, such as restitution.
Hutchins previously worked as the monastery's accountant for several years before he was charged in 2014 for stealing more than $1 million since 2008. He pleaded guilty to 87 charges of complicity to commit theft and 87 charges of complicity to illegal access to a computer.
The Abbey of Gethsemani was established in Nelson County by Trappist monks in 1848 and is considered the oldest monastery in the U.S. that is still operating. The monks support the abbey through its store, Gethsemani Farms, which sells handmade fruitcake and fudge.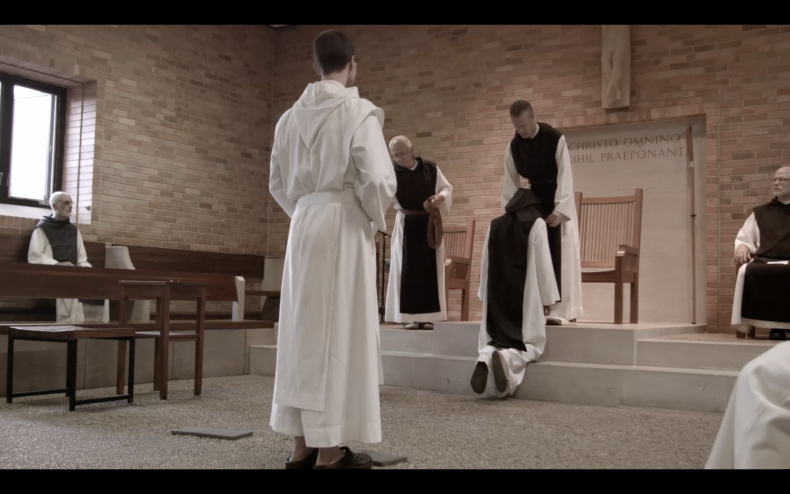 Hutchins was sentenced to 20 years in prison in 2014 but was released last August after Beshear commuted him and more than 600 state inmates in an executive order.
The governor suggested that reducing the population in Kentucky's prisons and jails would help protect inmates and staff from COVID-19, which is easily transmitted in correctional facilities.
The inmates commuted by Beshear were all nonviolent, nonsexual offenders who were either within six months of finishing their sentence or within five years of getting out of prison and considered to be particularly vulnerable to the virus because of their advanced age or preexisting medical conditions.
Hutchins was released from the Blackburn Correctional Complex in Lexington on August 27.
Before his release, Hutchins had already forfeited his house, two vehicles, personal property and $42,000 as part of his sentence. However, he was ordered to pay the monastery an additional $600,000 in restitution.
He made small payments in March and April but still owes more than $591,000 as of this week. His attorney believes the remaining amount should be forgiven because that remittance was left out as a condition of his release. Prosecutors are expected to oppose the request.
"The commonwealth opposes the motion and believes it is without merit. We will certainly be filing a brief in opposition to the defendant's motion," Arch McKay, assistant commonwealth's attorney for the 10th Circuit, told Newsweek.
"The commonwealth does not believe that an order commuting a jail sentence has any effect on the lawful restitution order entered by the court," McKay added.
Updated11/06/21, 12:42 p.m. This story was updated with comments from Assistant Commonwealth's Attorney Arch McKay.