Man Who Threatened to Cut Nancy Pelosi's Head Off Given 18 Months in Jail
A Florida man who threatened to kill Nancy Pelosi by decapitating her has been sentenced.
Paul Hoeffer had previously pleaded guilty to making threatening phone calls earlier this year. He admitted to making a series of phone calls that contained graphic threats of violence against her, with New York Representative Alexandria Ocasio-Cortez and Illinois district attorney Kim Foxx receiving similar messages.
According to the guilty plea filed by Hoeffer, it was also revealed that he referenced the brewing of an "all-out war" that would supposedly be caused by Pelosi and other Democrats. In his message to Foxx, he made references to a "civilian army" that could hunt her down. Whether such references were made to Ocasio-Cortez is unknown, as his message to her was not transcribed.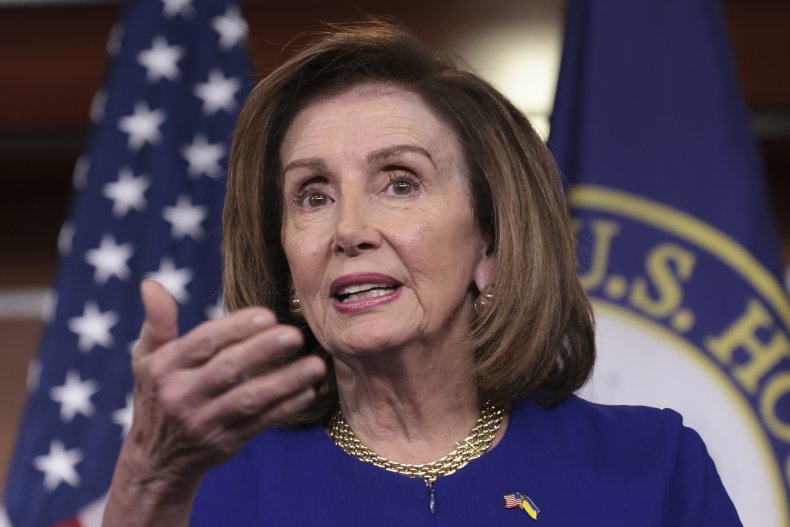 Hoeffer had previously been warned against making threats via voicemail, having been visited by the FBI in 2019 after leaving the threats to Pelosi and Foxx. Despite the warning, he reportedly called Ocasio-Cortez in 2020, warning her to "keep one eye open" when she sleeps. He had made a similar threat to Pelosi and Foxx.
Prosecutors had asked U.S. District Court Judge Aileen Cannon to sentence Hoeffer to around three-and-a-half years, according to Politico. However, the shorter sentence was potentially given due to Hoeffer's getting a cancer diagnosis, which his attorney argued should allow him leniency.
The case against Hoeffer is representative of the increase of threats made against elected officials in recent years. These types of threats reportedly reached a high of 9,000 cases reported to Capitol police officers within the last year. It is not just elected officials receiving these threats, however, as around 17 percent of local election officials reported to have been threatened because of their job as of last April. Newsweek previously reported that some states are considering making these types of threats illegal and punishable with a felony charge.
"Nationally, we are seeing longtime experienced election leaders and their staffs leaving their positions for other work because they've had it," Vermont Secretary of State Jim Condos told the Associated Press, "this is it, this has crossed the line."
Court records obtained by Newsweek show that he was sentenced to 18 months of prison followed by three years of supervised release. Hoeffer must also pay a $2,000 fine along with paying $300 for a special assessment.
Newsweek has reached out to Hoeffer's attorney and U.S. Assistant Attorney Luisa Berti for comment but was unable to receive a statement by publication time.
Update at 4/1/22, 4:41 p.m. ET: This story has been updated with additional information.