A man charged with threatening to assassinate President Joe Biden claims he is suffering from post traumatic stress disorder (PTSD) stemming from when he killed a child while serving in Afghanistan.
Scott Merryman, a 37-year-old contractor from Independence, Kansas, was arrested in Washington, D.C., in January after allegedly threatening a number of individuals, including numerous U.S. Secret Service agents, reportedly telling them he had "a bullet with your name on it."
Most notably, however, were alleged threats made against the White House and President Biden. Merryman at one point allegedly told Secret Service agents that he was coming to Washington, D.C., to "lop off the head of the serpent in the heart of the nation," which the agents took as being directed toward the president.
Following his arrest, further details were released about Merryman after his court-appointed lawyers sent a letter to a Baltimore federal judge on his behalf. The letter, published Sunday, revealed that Merryman has a history of severe mental illness.
The letter describes Merryman as having a "decorated" career in the military during a five-year span as a U.S. Army Airborne parachutist. He reportedly enlisted in the Army at the age of 20 and was deployed to Afghanistan in 2007.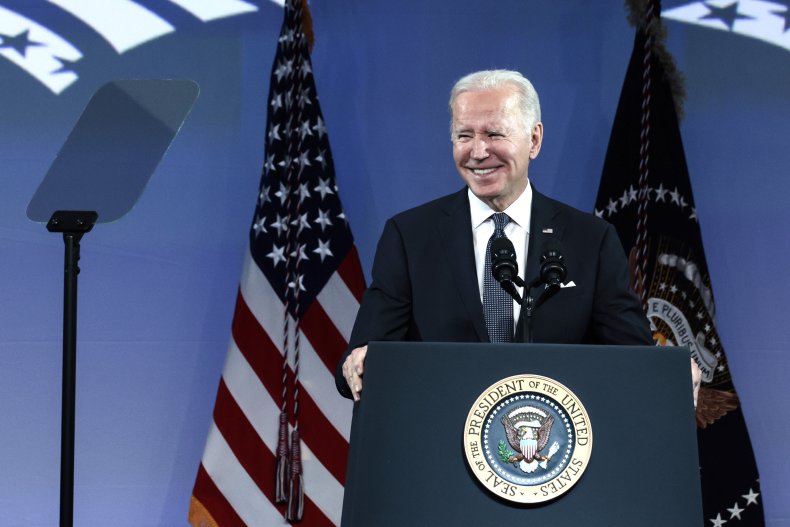 His lawyers list a number of traumatic events that led to Merryman eventually suffering from PTSD. Most notably was an incident in which Merryman "inadvertently killed a young child who had been standing next to a Taliban fighter shooting an AK-47 at the troops," according to the letter.
A number of physical injuries that Merryman suffered also reportedly contributed to his battles with mental illness.
"The emotional and physical toll of [Merryman's] time in Afghanistan was extensive," the letter said. "After his discharge from the Army, [Merryman] connected with mental health providers through his local [Veteran's Affairs] clinic."
The letter noted that, despite these treatments, Merryman "continued to struggle with mental illness."
This includes a number of suicide attempts, including instances in 2008, 2011, and 2018. The most recent incident was this past June, in which Merryman had to be hospitalized for four days following another attempt.
Despite the history of mental illness, the letter stated that after Merryman was released from the hospital, "no inpatient intervention was provided by the VA. Once Scott was medically stable, he was discharged from the hospital on to outpatient care only."
The letter describes Merryman's overall mental health as having "declined precipitously" beginning in 2021. As a result, he was flagged as "high risk for suicide" in his VA file.
Throughout the rest of 2021, Merryman's mental health fluctuated, and his wife reportedly kicked him out of his house this past December due to concerns over his behavior. He then left for Washington, D.C., approximately one month later with his alleged plan to assassinate the president.
As the court case continues, Merryman's lawyers have reportedly asked the VA to "assume responsibility for proposing a treatment plan...that would provide [Merryman] with the care [he] needs and also address the safety concerns raised by the Court."
One of his lawyers, Elizabeth Genevieve Oyer, told The Daily Beast that, "The criminal charges that Scott is facing are the result of an acute mental health crisis. Unfortunately...the VA failed to intervene and provide the help he needed."
Merryman remains in custody on charges of threatening the president, as well as interstate communications containing a threat.
The U.S. Department of Veterans Affairs told Newsweek that, "Due to federal privacy laws, we are unable to discuss a veteran's medical history without an authorization."
Newsweek has also reached out to the U.S. Department of Defense (DOD) for comment.
Update (02/16/2022, 4:30 p.m. ET): This story has been updated with a comment from the VA.
Uncommon Knowledge
Newsweek is committed to challenging conventional wisdom and finding connections in the search for common ground.
Newsweek is committed to challenging conventional wisdom and finding connections in the search for common ground.