Man Who Threatened Mass Shooting Tells Parole Board He Was 'Extremely Lonely'
Christopher W. Cleary, 28, appeared before a Salt Lake City, Utah parole board and said his threat to kill as many women as he could in April just before a women's march was spurred by loneliness brought on by attending a Utah Jazz basketball game and making note of the happy couples surrounding him, according to the Associated Press.
"I'm like the only one there, and I remember feeling sad. And I remember I left the game at halftime, and I remember I was riding on the train. And I think that's when I posted something about killing people and killing girls and I'm never going to find everybody," recalled Cleary to the board.
The post, made on a train ride by Cleary on his way home from the game, said in part, "All I wanted was a girlfriend, not 1000 not a bunch of hoes not money none of that."
"All I wanted was to be loved, yet no one cares about me I'm 27 years old and I've never had a girlfriend before and I'm still a virgin, this is why I'm planning on shooting up a public place soon and being the next mass shooter cause I'm ready to die and all the girls the turned me down is going to make it right by killing as many girls as I see," Clearly wrote.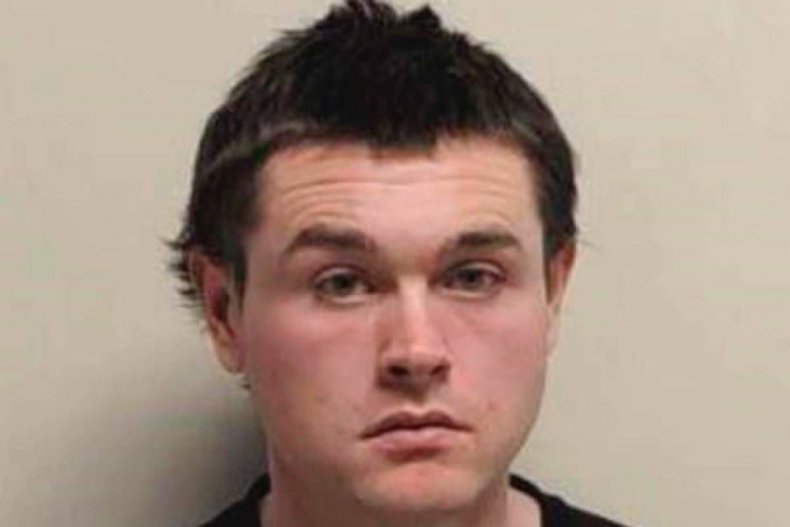 The Utah County Major Crimes Task Force and an FBI agent arrested Cleary on the same day that a women's march and related events were scheduled in various places throughout Utah.
In May, Cleary was sentenced to up to five years in prison for attempted threat of terrorism.
Cleary has an established history of stalking. Since 2012, eight people have called authorities to accuse Cleary of stalking or harassment, according to the Associated Press.
In 2016, he was charged with stalking two 18-year-old women he met online. A third charge was added in 2017 when Cleary was accused of stalking his caseworker while he was on probation and in mental health court. A Jefferson County, Colorado judge sentenced Cleary for probation for these charges in 2018.
In explanation for his behavior, Cleary told the board, "I sometimes I say things that I don't mean. It's something that I've been working on. I'm not proud of it, and it has gotten me in a lot of trouble."
"If you are going to have any hope of getting out, you're going to have to take some serious steps to deal with the mental health issues that you clearly have, that you admit you have," replied Steve Roth of the Utah Board of Pardons and Parole, who urged him to get mental health treatment while still incarcerated.
Man Who Threatened Mass Shooting Tells Parole Board He Was 'Extremely Lonely' | U.S.