Man Who Threw Elderly Jewish Woman Off Balcony Avoids Trial Due to Weed Use
A court ruled that a man suspected of killing a woman in an act of antisemitism will not be put on trial after it was revealed that he allegedly smoked marijuana prior to the murder.
The Court of Cassation in France decreed on Wednesday that Kobili Traoré, who is accused of pushing his elderly Jewish neighbor Sarah Halimi off of her apartment balcony in 2017, would not be charged. According to a report from Jewish News, the ruling was consistent with the decisions of other lower courts.
The outlet reported that the decision was made upon evidence that Traoré "was too high on marijuana to be criminally responsible for his actions." The appeals court sided with the defense's claims that as a heavy marijuana smoker, Traoré was not in his right frame of mind when he allegedly killed Halimi.
"It is an insult to [Halimi's] memory ... and an additional pain for her children and her family," President of the Representative Council of Jewish Institutions in France Francis Kalifat said.
According to a report from Le Dauphiné, Traoré broke into the Orthodox Jewish woman's home, assaulted her and pushed her out of her third-story window. He allegedly shouted in Arabic "Allahu Akbar," which translates to "God is great." The 27-year-old Muslim then yelled for help before police detained him.
At the time of her death, Halimi was 65 years old.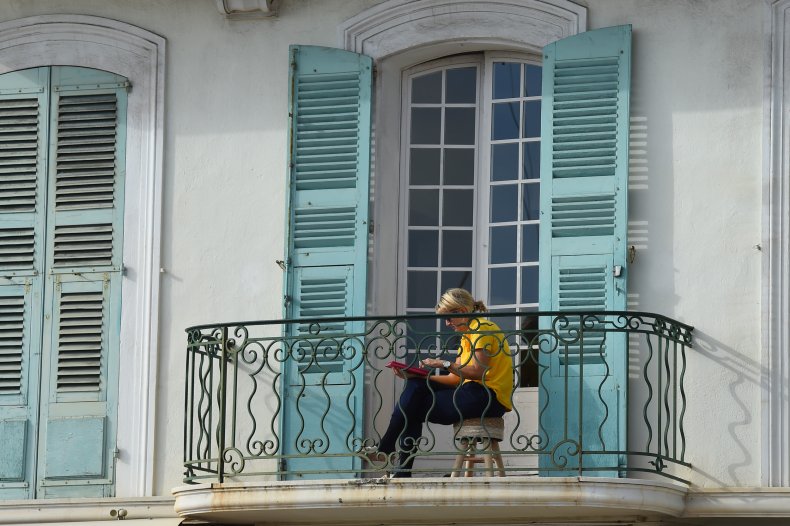 The prosecution argued that the death was rooted in antisemitism. While the courts agreed that there was a level of bias present for the crime to have occurred, they believed that due to his frequent consumption of marijuana he acted in the midst of a "delusional puff," Le Dauphiné said.
The French outlet noted that Traoré was considered a "heavy smoker of joints," and seven separate psychiatric experts agreed that due to his frequent smoking habits, he was delusional at the time of the murder.
"What I committed is horrible, I regret what I did and I apologize to the civil parties," Traoré said in July 2017 according to Le Dauphiné. "I felt like possessed. I felt like oppressed by an external force, a demonic force."
The result has incited a wave of anger from French citizens, antisemitism activists and even President Emmanuel Macron himself.
"It's not for me to comment on a court decision, but I would like to express to the family, to the relatives of the victim, and to all our Jewish citizens who were waiting for a trial, my warm support and the Republic's determination to protect them," Macron told Le Figaro.
"Deciding to take drugs and then 'going crazy' should not, in my opinion, take away your criminal responsibility," he added. "I would like Justice Minister [Eric Dupond-Moretti] to present a change in the law as soon as possible."
France has been under higher scrutiny for interactions with its minority citizens as of late. Many have criticized the nation's 2020 hijab ban and called it Islamophobia.