Man Who Traveled to Inject Patients With Fake Vaccine Gets No Jail Time
A man who claimed to be a biotech executive who was convicted on charges of promoting and administering his own fake COVID-19 vaccine has received zero jail time.
Johnny Stine of Redmond, Washington was sentenced to five years probation this week after being charged with introducing misbranded drugs into interstate commerce, according to the Department of Justice.
"This is a difficult and troubling case," Judge Brian Tsuchida said during the hearing. "It would be completely reasonable to send you to jail, but I'm going to give you a longer probation sentence so we can keep an eye on you."
Stine, who claimed to be the founder and president of a company called North Coast Biologics, began posting on social media in the early days of the pandemic that he developed a vaccine against the virus. He was offering to inject the purported vaccine for $400 to $1,000 a dose, and traveled around the country doing so, authorities said.
The Food and Drug Administration (FDA) was first tipped off to his actions through his social media posts.
In April 2020, the Washington State Attorney General issued a "cease and desist" letter to Stine directing him to stop offering his fake vaccine. But Stine said the letter just increased demand for his fake product, which he then began to describe as an "immunogen."
Months later, Stine was in contact with an undercover agent and traveled to Idaho to administer the fake vaccine to them. Authorities contacted Stine in Idaho and seized his product. They also raided Stine's warehouse in Redmond, Washington where his personal lab was located.
Stine told authorities he administered his "vaccine" to approximately 100 people.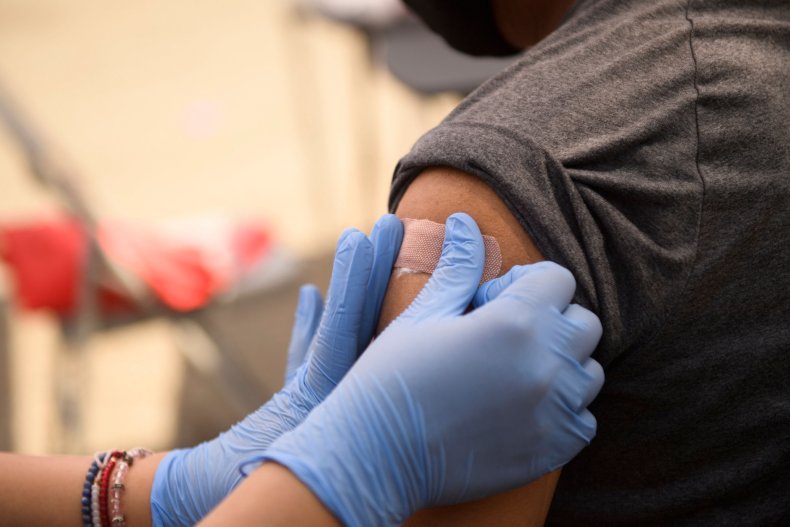 Stine claimed that North Coast Biologics' main ework was creating vaccines that attack cancer tumors, according to the Department of Justice. The investigation into his fake COVID-19 efforts found he also preyed on cancer patients, selling them untested medications to battle their malignant tumors.
U.S. Attorney Nick Brown said Stine pocketed more than $200,000 from the cancer vaccine scheme.
Prosecutors asked the court for a custodial sentence, stating that Stine is "dangerously arrogant or overwhelmingly greedy, or both."
"Time and again, he placed his misguided confidence and personal interest ahead of the wellbeing of the people whose health he endangered by providing them unapproved, and most likely ineffective, medical treatment; medical treatment that dissuaded them from pursuing actual effective treatment and/or from acting in ways that would protect them from infection," prosecutors wrote.
In addition to the five years probation, Stine will also have to pay $246,986 in restitution.
Update 03/14/22, 8:50 a.m. ET: This story was updated with more information and background provided by the Department of Justice.