Man Who Wanted to Create ISIS 'Sleeper' Cell in U.S., Carry Out Potential Attacks on Military Members, Sentenced to 15 Years
After expressing his desire to create a terrorist "sleeper" cell and carry out domestic attacks on targets, including military members, a North Carolina man was sentenced to 15 years in prison.
Erick Jamal Hendricks, 38, was convicted of attempting and conspiring to provide material support to a designated foreign terrorist organization, identified as the Islamic State of Iraq and al-Sham, in 2018 by a jury in Akron, Ohio. On Monday, the Department of Justice announced that Hendricks was sentenced to 15 years.
"Hendricks used social media to recruit others to plan and carry out attacks on our homeland in the name of ISIS, with the goal of creating a sleeper cell on our soil," Assistant Attorney General John C. Demers said.
U.S. Attorney Justin E. Herdman added that Hendricks posed a "very real threat" to the nation's safety and FBI Special Agent in Charge Eric Smith said the 38-year-old is representative of a bigger threat. He explained that the threat of a United States citizen being radicalized online and then attempting to recruit and train others to "commit jihad" is something the agency faces daily.
Hendricks was arrested in August 2016, about a year after Amir Al-Ghazi was arrested for attempting to purchase an AK-47 rifle and ammunition from an undercover law enforcement officer. After being arrested, Al-Ghazi, who pledged allegiance to ISIS on social media, told law enforcement that Hendricks reached out to him in the spring of 2015 to try to recruit him. Hendricks allegedly told Al-Ghazi that he wanted to "get brothers to train together" and asked about his willingness to die as a martyr and commit jihad.
Along with Al-Ghazi, the Department of Justice said Hendricks communicated with an undercover FBI employee, identified as UCE-1. A document the agent was instructed to download advised participants to die as a martyr, booby trap their homes and never leave the house without their firearm.
"Hendricks told another person that his goal was to create a sleeper cell to be trained and housed at a secure compound that would conduct attacks in the U.S.," the Department of Justice said.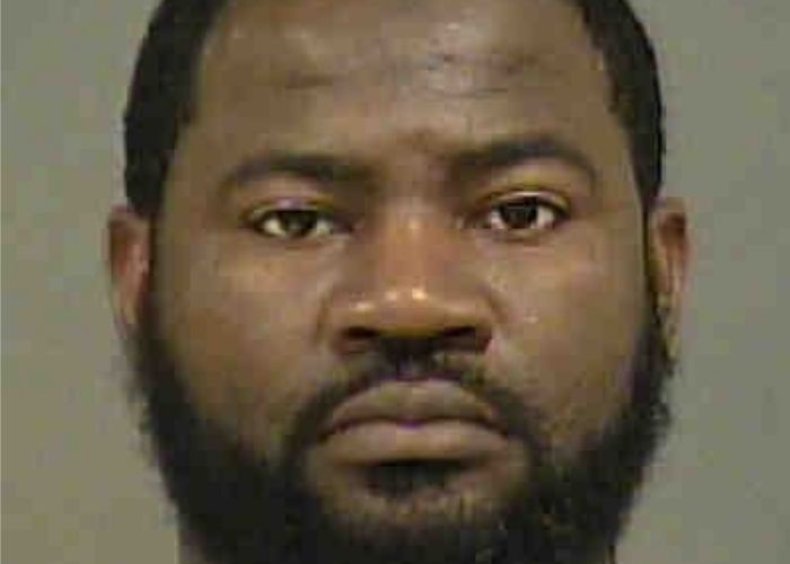 Among the potential targets were military members whose information was released by ISIS and a woman who organized a contest that had participants draw the Prophet Muhammad.
On April 23, 2015, Hendricks communicated with Elton Simpson, who joined Nadir Hamid Soofi in allegedly opening fire on the "First Annual Muhammad Art Exhibit and Contest" in Garland, Texas. Hendricks also instructed UCE-1 to go to the contest, which was being held at the Culwell Center. Simpson and Soofi were quickly and fatally shot by Garland police officers and SWAT team members, according to The Dallas Morning News. Only one person, identified as Bruce Joiner, who was working as a mall security guard at the time, was injured.
The U.S. Attorney's Office asked for Hendricks to be sentenced to 30 years in prison, the maximum sentence he could receive, according to Cleveland.com, while his public defender asked for 10 years. Several members of Hendricks's family attended the sentencing hearing and he told the judge that he isn't "the person that my accusers accused me of being."
Along with his 15-year prison sentence, Hendricks will also be on probation for the entirety of his life.