Man Whose Wife Sued Hospital Over Ivermectin Treatment Dies of COVID
An Ohio man whose wife sued a Cincinnati-area hospital to use the drug Ivermectin to treat his severe case of COVID-19 has died, according to a family attorney.
Jeffrey Smith, 51, of Fairfield Township, died on September 25, his attorney told the Cincinnati Enquirer on Monday. Smith tested positive for COVID-19 on July 9 and was being treated in the intensive care unit at West Chester Hospital in Butler County.
Early into his diagnosis, Smith was treated at the hospital with the antiviral drug Remdesivir, along with plasma and steroids. On July 27, "after a period of relative stability," his condition began to decline, according to the Enquirer.
Days later, on August 1, Smith was intubated and placed on a ventilator.
During that time period, Smith's wife, Julie, filed a lawsuit against the hospital for refusing to treat her husband with Ivermectin. Smith was given a prescription for the drug from Dr. Fred Wagshul, an Ohio physician who founded a controversial group that supports Ivermectin for COVID-19 treatment.
"My husband is on death's doorstep; he has no other options," Julie Smith wrote in the lawsuit, according to the Enquirer.
At one point, she added that his chances of survival had "dropped to less than 30 percent."
Ivermectin is not approved as a safe or effective treatment against COVID-19 by the Food and Drug Administration (FDA) or Centers for Disease Control and Prevention (CDC). The drug is used to treat some parasitic worms, head lice and some skin conditions. The FDA has warned that Ivermectin can result in serious health consequences if used improperly.
"You can also overdose on Ivermectin, which can cause nausea, vomiting, diarrhea, hypotension (low blood pressure), allergic reactions (itching and hives), dizziness, ataxia (problems with balance), seizures, coma and even death," the FDA explained on its website.
"Currently available data do not show Ivermectin is effective against COVID-19."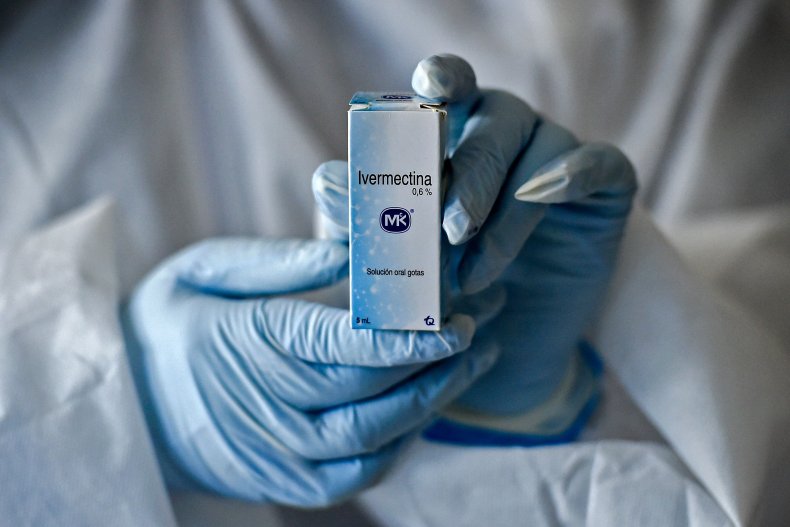 Nonetheless, Butler County Common Pleas Judge Gregory Howard granted Julie Smith an emergency judgement on August 23, ordering West Chester hospital to provide her husband the requested 30 milligrams of Ivermectin daily for three weeks.
Two weeks later, Common Pleas Judge Michael Oster reversed that ruling, stating that the hospital should not be forced to distribute the controversial medication due to a lack of evidence of the drugs efficacy to treat COVID-19.
"The studies that tend to give support to Ivermectin have had inconsistent results, limitations to the studies, were open label studies, were of low quality or low certainty, included small sample sizes, various dosing regiments, or have been so riddled with issues that the study was withdrawn," Oster said in the ruling.
Howard's order was in place for 14 days before the hospital was no longer required to provide the treatment.
On Friday, an obituary for Smith described him as a loving father and husband who enjoyed spending time with family, fishing, coaching sports teams, riding his motorcycle and watching football.
"Family and friends will miss his smile, his passion for the Lord, his awesome sense of humor, his advice and wisdom, and his gentle loving spirit," the obituary read on the Webster Funeral Home website.