Man Wins Lottery 20 Times After Purchasing 20 Identical Tickets
A Virginia man had a lucky October, thanks to twenty identical lottery tickets that shared a winning number. Having purchased the tickets online, the incident reflects the rise of online lotteries in today's increasingly virtual world.
According to the Virginia Lottery, William Newell usually buys tickets for the Pick 4 game at a local store. However, he recently changed up his routine and decided to purchase them online.
In an unusual-seeming strategy, Newell bought twenty tickets, all for the same drawing. He used the same four-digit combination on all of them: 5-4-1-1.
As Virginia Lottery spokesperson John Hagerty explained to Newsweek, the Pick 4 game has "a set prize amount," meaning that "every ticket that wins the top prize receives the full prize amount."
As such, "it's possible to increase total winnings in a drawing by buying multiple tickets with the same numbers." However, he also noted that "buying multiple tickets with the same numbers does not increase or decrease the chances of winning."
Newell happened to get lucky that day, and the number combination he chose ended up being picked. One week later, the Alexandria, Virginia, resident won $5,000 on each of the identical tickets, leading to a total prize of $100,000.
Newell, who is retired, told lottery officials that he doesn't yet have plans for how he'll use his winnings. "It feels good, no doubt about it!" he said.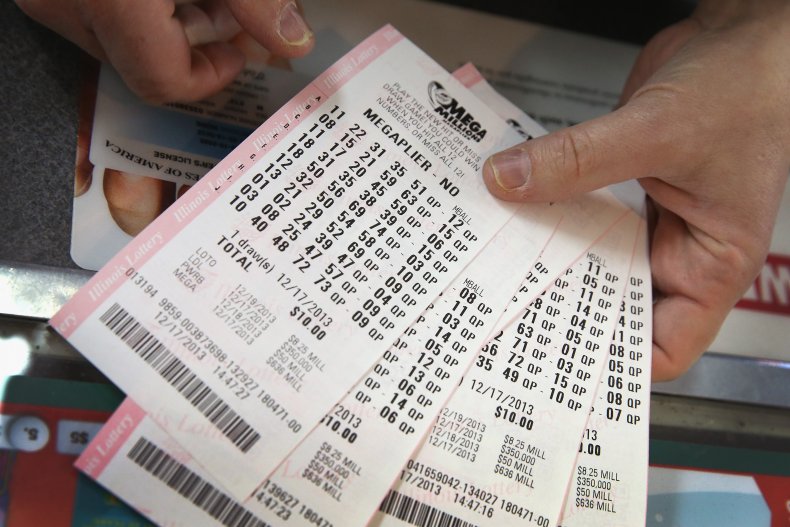 Newell is just one of many to have made the switch to online lotteries. According to lottery officials, the Virginia Lottery began offering virtual games just over a year ago. In the sixteen months since it began, winnings via tickets purchased online have yielded over $1 billion in prizes, 213,000 individual players, and 196 million wins.
However, that's not to say in-person ticket sales have been erased: about 30 percent of the Virginia Lottery's ticket sales happen online while 70 percent of transactions take place at physical stores.
"Virginians have really taken to the convenience of playing the Lottery from their smartphones, tablets or computers," said Kevin Hall, Virginia Lottery Executive Director, in a statement last week. "The Lottery is constantly looking for innovative and convenient ways to meet customer expectations while also providing lots of opportunities for our players to imagine the possibilities of a winning moment."
"Online lottery games continue to help support our mission of generating profits for K-12 education all across the Commonwealth," he added.
During the month of September alone, Virginia residents wagered a whopping $293,851,531 across both online and in-person purchases, lottery officials reported on Monday.
Newell's prize is just one of several improbable lottery wins to make headlines in recent months. A man in Canada won $16 million USD after purchasing a lottery ticket in August and forgetting about it for two months. When he rediscovered it in October, he took it to be scanned and learned he had won big.
In September, a woman won two $2 million prizes after purchasing two winning tickets on the same day.