Man Wins Over $500,000 at Melbourne Cup Horse Races Moments After Being Dumped
In a modern day rags-to-riches story with a twist, one Australian man turned a $10 bet into over a half-a-million-dollar payout at the Melbourne Cup on Monday.
The man, who has only been identified by the media as Kenny, correctly predicted the top four horses in the Australia's biggest race. His bet of $10—with odds of 79,300 to 1—returned $793,000 AUD (approximately $545,081 USD), reports News.com.au.
Kenny was on a date with an old high school friend having drinks at the Crown Casino. They watched the race and went to lunch, oblivious to his windfall.
Over lunch, his date said she wasn't feeling it.
"You know, this isn't going to go anywhere. I want to get the 5 o'clock train," she said. Kenny thanked her for being honest and went to check his Sportsbet account.
It turns out he only won his bet after the finish places were re-ordered following a protest.
At the finish line, Vow and Declare crossed first, with Master of Reality second, Prince of Arran third and Il Paradiso fourth.
But Master Of Reality, ridden by 49-year-old Frankie Dettori, was demoted to fourth after stewards ruled the horse nudged Il Paradiso in the home straight.
That means Prince Of Arran was eventually placed second and Il Paradiso moved up the order to third to match Kenny's dream finish of Vow And Declare, Prince Of Arran, Il Paradiso and Master Of Reality.
"I thought at least the day's not over, I'll open up the Sportsbet account, because there's still a couple of races to go in the Majors," said Kenny.
"I open up the account and I suddenly started screaming."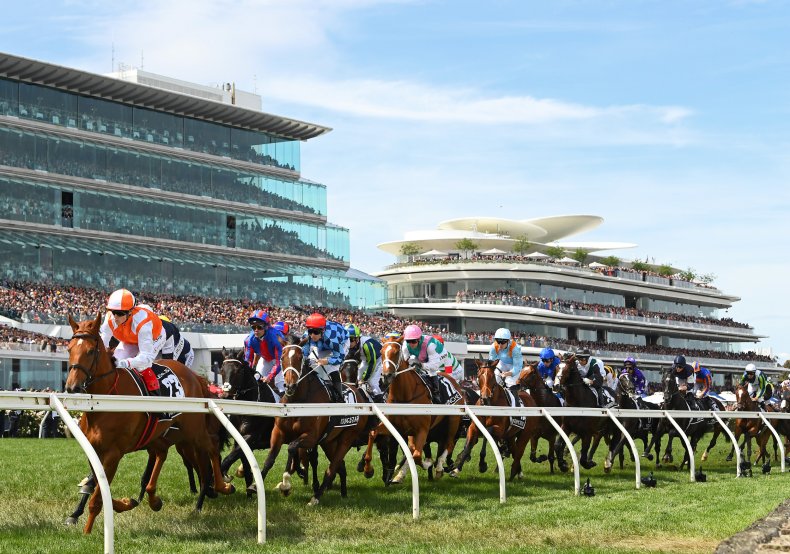 Kenny said everyone at the restaurant was staring at him, wondering what was wrong, including his date. She told him to sit down and he asked her to look at the Sportsbet account, too.
"Then she started screaming," Kenny said with a laugh.
"The five o'clock train turned into a seven o'clock train. She kept going to the bar and getting more drinks," he said.
Kenny spoke about gambling heavily in the past, but was adamant he would put his new-found fortune to good use.
"I'm a gambler, I always have been. My family gambles, they always have and always will. I like a punt, you know. I know you're not going to believe this, but I've been one number off Lotto six times," he said.
Kenny plans to keep his job but wants to buy a house on the Gold Coast.
Man Wins Over $500,000 at Melbourne Cup Horse Races Moments After Being Dumped | News