Man Won $500 On Lottery Ticket, Used Money To Buy $4 Million Scratch Ticket
A Macomb County, Michigan, man was lucky when he won $500. He became even luckier when he used a portion of those winnings to buy more tickets, one of which won him $4 million.
The 74-year-old man, who chose to remain anonymous, told Michigan Lottery officials that he buys tickets twice each week and decided to buy five $150 Cash Explosion tickets, which cost $30 each.
According to the Michigan Lottery website, three tickets with the top $4 million prize were once in circulation, but they have all been claimed. The next top prize is worth $10,000, followed by a $2,000 prize. There are five tickets worth $10,000 and 211 tickets worth $2,000 yet to be won.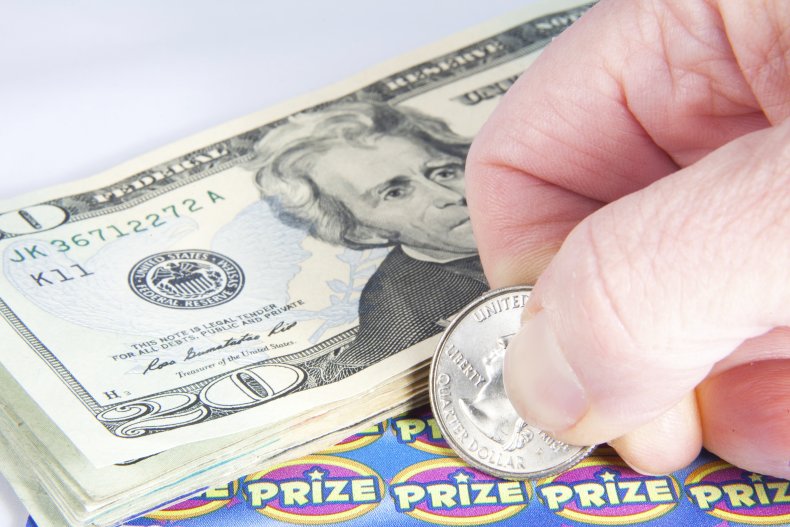 "I scratched the barcode and scanned each ticket," the man told officials. "The first was a $100 winner and the last one said to file a claim. When I saw that message, I knew it had to be big."
Jake Harris, the player relations manager for the Michigan Lottery, told Newsweek the man is a regular lottery player but was stunned when he won a top prize.
"A lot of people play for the enjoyment," Harris said. "Purchasing a ticket is like purchasing a dream. It gives people a chance to go through all the 'what-if' scenarios if they win. Players always want to win, but I don't know if they expect to win."
Although all of the $4 million tickets have been won and claimed, Harris said the ticket will continue to be in circulation for players to buy.
The store that the man bought the winning ticket from will also earn a commission for selling it.
Lottery proceeds go toward public education from kindergarten up to twelfth grade. Officials reported that more than $1 billion went toward the state of Michigan School Aid Fund in the fiscal year 2020. Harris said the 2021 fiscal report is still being finalized. Since 1972, more than $24 billion has gone into the school aid fund.
When the man collected his winnings, he decided to receive his prize as a one-time lump sum of about $2.5 million.
"He talked about some of his family circumstances over the years so winning this is something welcome for him," Harris told Newsweek. "It will help him spend some time with his grandkids."
In the release, the man said he plans to share his winnings with his family, buy a new vehicle and do some traveling.
Another man was the lucky winner of $4 million after using numbers from a fortune cookie.
Gabriel Fierro, a 60-year-old disabled combat veteran from Cornelius, North Carolina, played the numbers he got from a fortune cookie "on a whim." He matched all five of the white balls and won $4 million.